08 Dec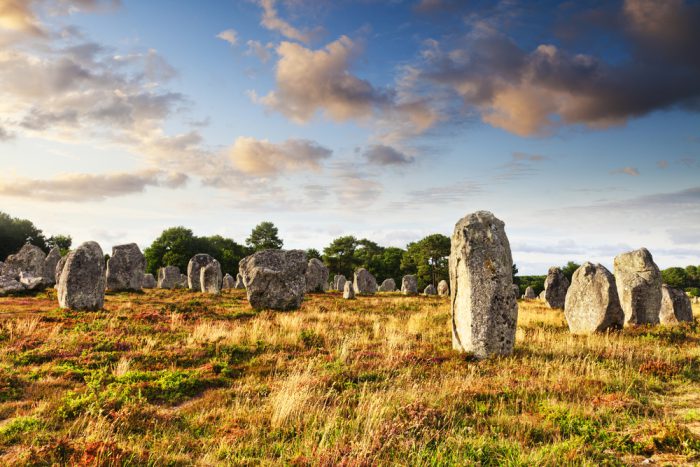 Carnac, on the Morbihan coast of south east Brittany, is well known for its impressive and distinct prehistoric monuments.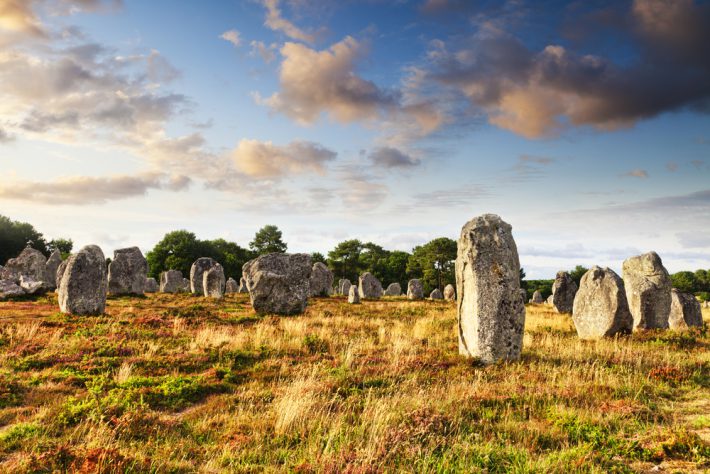 Three fields in Carnac comprise of around 3,000 ancient megaliths, which date to 4000BC. These granite stones stand in alignment, with it being unknown exactly why they were placed there, though it is believed the stones have a religious or cultural meaning and that they may have been a place of ancient worship.
It is also thought the stones may have had a close relationship with studies of the sun and the stars. Suggestions have also been made that the Carnac megalithic complex is a giant astronomical observatory.
Carnac's prehistoric megalithic site is listed as a French National Monument. Guided tours are available so the public can learn more about the mysterious megalithic stones.
Carnac is a friendly town where there's plenty to do for all the family. Asides pondering over the mystery of these ancient stones, Carnac has plenty more to do and see. Carnac Plage comprises of five sandy beaches that are relatively sheltered. The Grande Plage, a two-kilometre stretch of sand, is particularly popular with families. For those seeking wind and kite surfing, Saint Columban beach is the spot to head to along this scenic Breton coastline.
From having fun bowling to trying your luck at the Casino Barriere, there's plenty to do in this lively Breton town at night. Anyone with a penchant for cocktails will be at home here, sipping on exquisite drinks at the Cocktail Bar – La Baignoire de Josephine.
Another popular pastime that's there to be enjoyed in Carnac is taking an exhilarating boat ride to the nearby Morbihan islands. Or spend a leisurely morning wandering round the markets in the town and having a chat with the local crafts traders, they'll be more than delighted to invite you to their workshops so you can witness them making their unique Carnac crafts.