23 Jan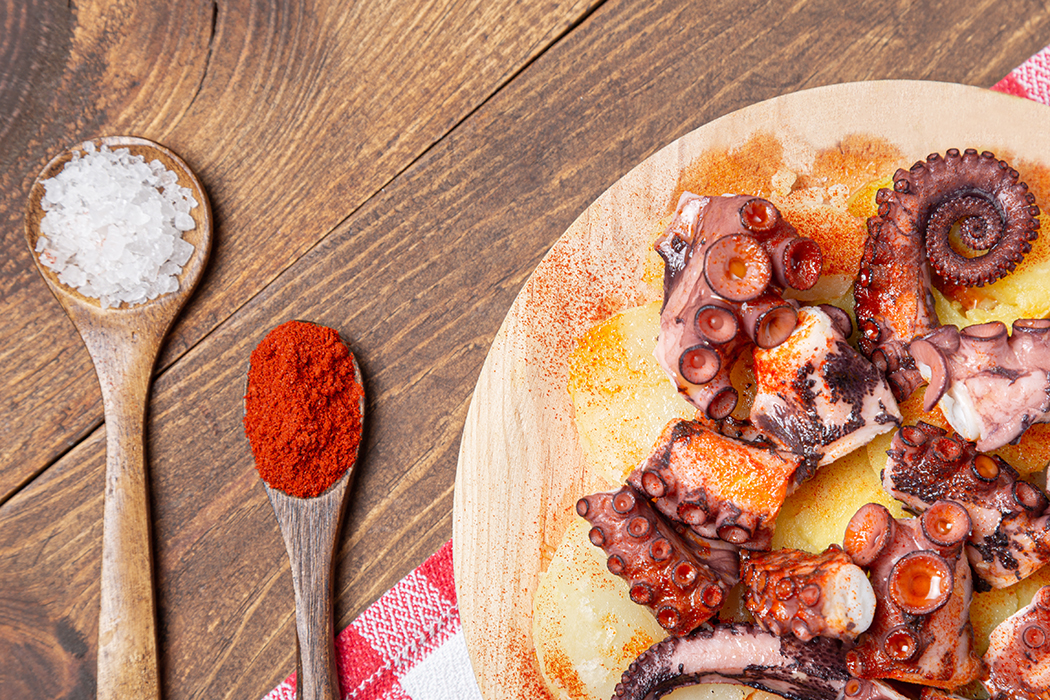 Hugging the west coast of the Atlantic Ocean, Galicia stands apart from the rest of Spain in terms of geography and culture. Asides its unique landscape and customs, this distinct corner of Spain boasts equally induvial cuisine.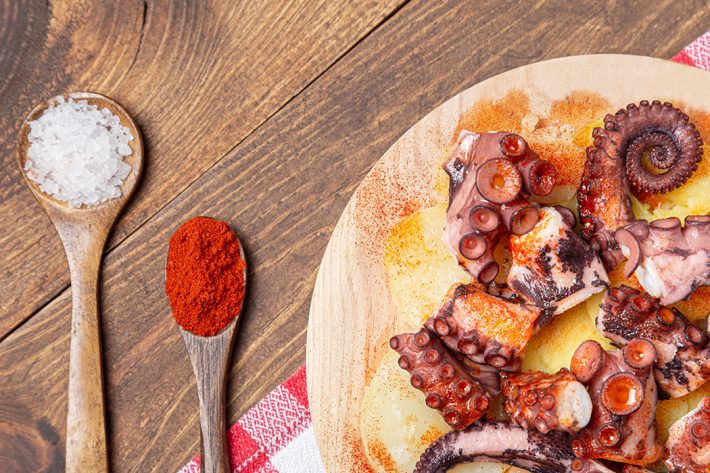 Seafood lovers or at home in Galicia. The region is renowned for its mouth-wateringly fresh fish and seafood dishes. It is also famed for its popular stews made from locally grown vegetables and legumes.
If you're lucky enough to be travelling to Galicia sometime soon, take a look at the following dishes that gives this beautiful corner of North East Spain its unique gastronomic flavour.
Octopus
Octopus caught fresh from the ocean, often on the same day, is served in abundance in Galicia's bars and restaurants. This culinary delicacy is typically prepared with olive oil, paprika and salt. This traditional Galician dish is often served on wooden plates, usually with a chunk of rustic bread and washed down with an ice-cold beer.
Empanada Gallega
Empanada Gallega's roots date to the 12th century when pilgrims needed something quick to eat on the road to Santiago de Compostela. This pastry snack is filled with different tasty fillings including fish, meat and vegetables, or is often a combination of these fillings. The dish is served warm, often accompanied by a fresh salad.
Caldo Gallego
Caldo Gallego is a Galician-style broth and is a common dish across the whole of the province. The broth is made up potatoes, beans and cabbage, but many chefs choose to add other tasty ingredients such as ham, pork and sausage, to make the broth a substantial main meal.
Tarta de Santiago
Local Galician people take their desserts extremely seriously. One popular sweet is Tarta de Santiago, a cake named after Saint James, the Patron Saint of Spain. This rich-tasting cake is made from ground almonds and is dusted with powdered sugar, which often depicts an image of the sword of Saint James.