21 Jan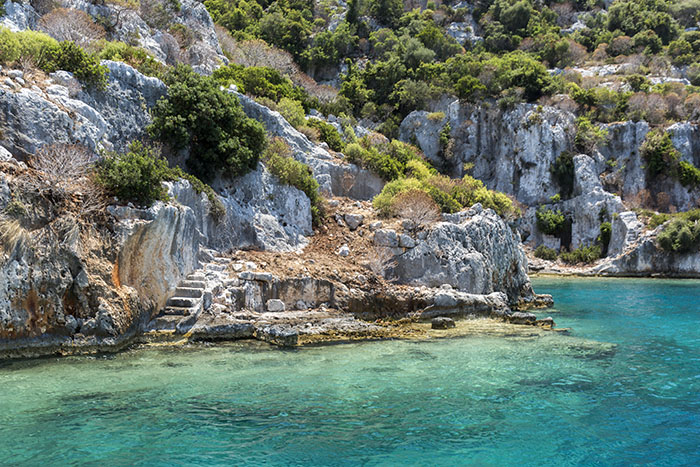 Kekova is a tiny island that that lies near the Lycian town of Demre in the beautiful Antalya province of Turkey. Deriving from the word for thyme in Turkish, Kekova is a distinctly fragrant island, the perfect place to relax, unwind and take in the natural beauty this part of Turkey is blessed with.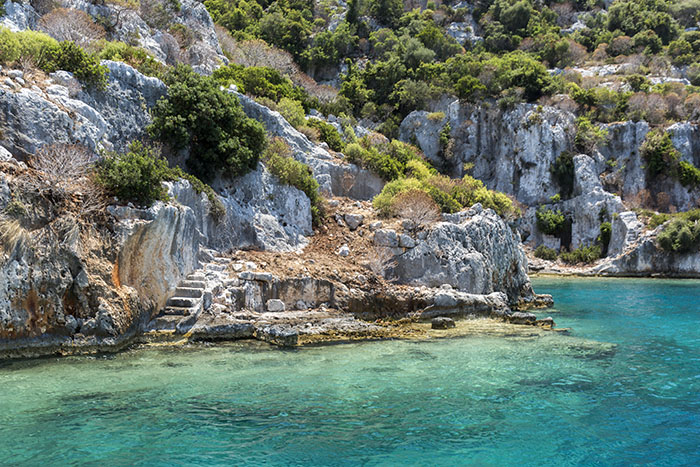 The island is a mere two square miles and is uninhabited. It might be small but Kekova's ownership has been heavily disputed over the years. Following the Italian occupation of the island of Kastelorizo, Kekova was the focus of a dispute between Turkey and Italy. It was eventually assigned to Turkey during the 1932 Convention.
Described by The Telegraph as a "beautiful and tranquil place, with water a jewelled shade of blue," Kekova is the perfect place to get away from it all and get lost in peace and tranquillity.
Asides its unique beauty, Kekova is famed for being the site of an ancient city that has long sunk beneath the waves. The ruins belong to antiquated ruins of Dolchiste, an ancient Lycian settlement, which was destroyed in the second century by earthquakes.
Dolchiste was rebuilt during the Byzantine era but the threat of Arab attack meant the inhabitants fled the settlement. These underwater ruins are located on the northern side of the island. Visitors can take a closer look at the ruins from Tersane Bay.
The island of Kekova is part of the wider Kekova region, an area of 100 square metres that includes the villages Kaleköy and Üçağız and the four ancient towns of Simena, Aperlae, Dolchiste and Teimioussa. In 1990, the region was declared a protected area by the Turkish Ministry of Environment and Forest.
Kekova island can only be reached by boat, with tours arriving regularly during the summer from the small fishing town of Kaş. Built on a hillside running along the Turquoise Coast, the traditional Turkish town of Kaş is another fabulous place to explore in this mesmerising corner of Turkey.