31 Aug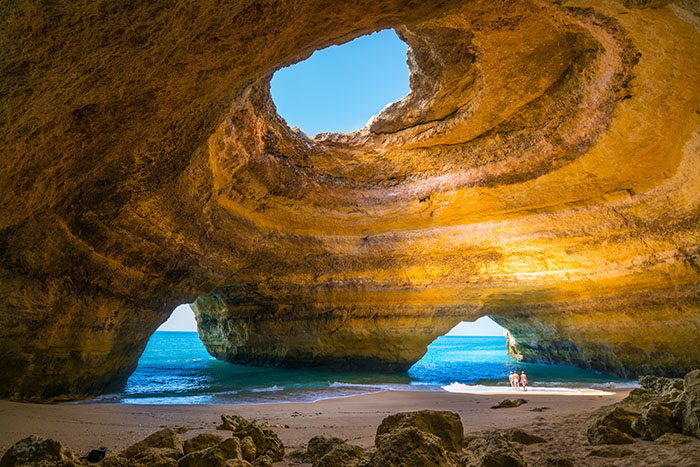 Portugal's most southern region, the Algarve, spans an area nearly 2,000 square miles. It offers a wide range of scenery, history and culture, and is the country's most popular destination for holidaymakers and those looking to settle down for good.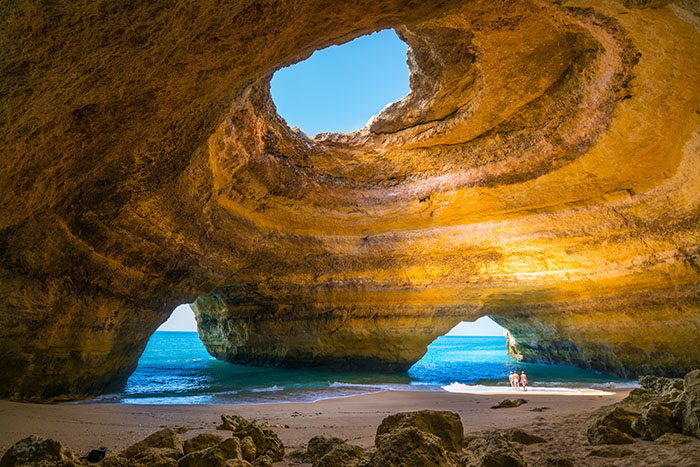 With so much on offer, there are a number of lesser-known things you won't want to miss on your getaway to the Algarve. Take some time out to visit these wonderful places to fully get to know the untouched parts of the region.
Caldes de Monchique
Monchique sits in the north-west of the region, within the cooler, lusher mountains. It's a small town that offers so much; from natural beauty to local produce. This enchanting town is best-known for its thermal baths – first established by the Romans who discovered the naturally warm mineral water and began to bathe in it. It offers a wonderful contrast to the heat of the Portuguese days and is rumoured to have healing properties. Some choose to drink from the fountains to sample its benefits directly.
Benagil Caves
To see an awe-inspiring natural wonder, just take a trip by boat from one of the towns around Praia de Benagil, which is not too far from Portimao. You can take scheduled cave tours to see all the rock formations of the area, or safely make your own way to the caves to see them for yourself.
It offers spectacular photo opportunities with its enormous ceiling and natural opening at the top that lets the sunlight stream in. When you get to see the whole selection of caves and cliffs, it'll be a moment to remember.
Tavira
Sitting at the south-east end of the Algarve, Tavira is a small city with a fascinating history that you can see running through its streets. Sometimes referred to as the "Venice of Portugal", the Ségua River runs right through it, and you might spot some flamingos on its banks.
Tavira hails back to Portugal's Moorish history, evident in the colours and designs of the buildings. Visit the medieval castle, from where you can see for miles across the beautiful city and towards the sea.
Avoid the crowds of tourists when you journey to the Algarve by experiencing these natural and cultural icons that are a little off the beaten track.