01 Feb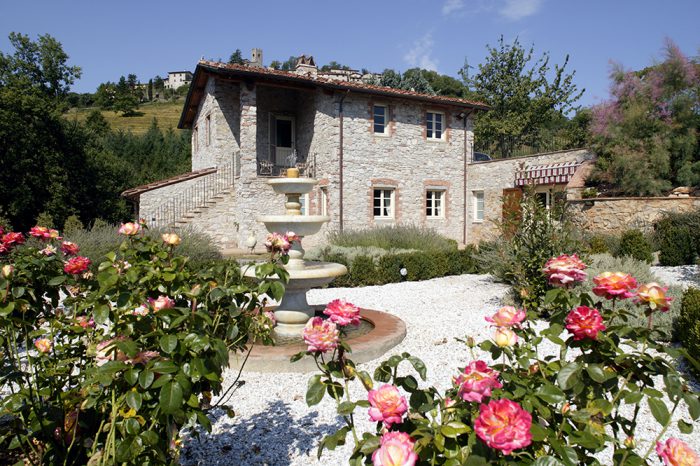 Dolcevento is a simply stunning, stone-façade country home nestled deep in the countryside of the Garfagnana Valley to the north of the captivating city of Lucca.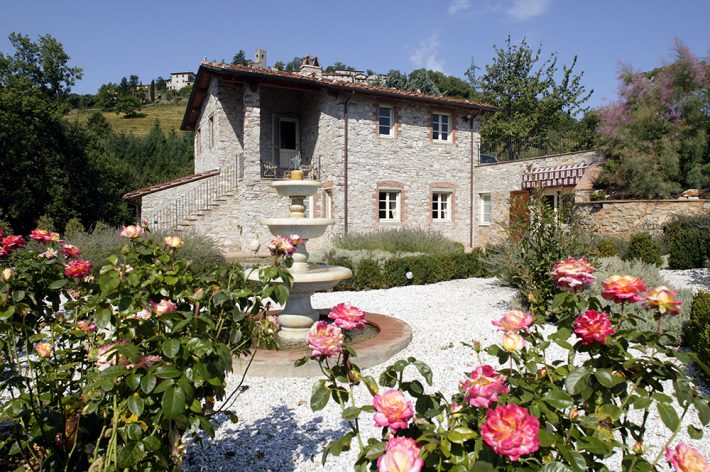 Dolcevento is a large property with four bedrooms and five bathrooms and can sleep up to eight guests.
The house radiates style and comfort, with spacious rooms renovated with tasteful décor. Dolcevento boasts a traditional Tuscan-style interior with stone flagged flooring, beamed ceilings and a cosy fireplace in the corner. Charming antiques are scattered around the property, augmenting the rustic and traditional appeal of this grand abode.
All of the bedrooms in Dolcevento are en-suite, providing guests with privacy, which can certainly be well-received by parties of multi-generational groups!
Dolcevento sits within extensive grounds comprising of 3.5 acres, within these rambling grounds, you'll find many delights including a beautiful garden, brimming with sweet-smelling lavender bushes, well-maintained box hedges, brightly-coloured lemon trees, an olive grove, orchid, and a trickling fountain.
Pretty pathways wind round the garden, taking you to Dolcevento's private swimming pool. When the sun sets, pretty outdoor lights light up the pathways that meander round the garden, meaning guests can find their way to the pool after dark and enjoy some evening swimming!
Panoramic views surround the pool. Perched on an opposite hillside is the tiny village of Lugliano, with the vista stretching beyond to the mountains that lie behind the hillside village.
This area of Tuscany, to the north of Lucca, really could be described as rural utopia. Lush alpine meadows, fertile gorges, gushing rivers, intertwined by pretty hillside villages, ensure the view from Dolcevento is second to none.
Asides exploring the mesmeric countryside that this verdant part of Tuscany enjoys, civilisation and convenient amenities are not far away.
The village of Borgo a Mozzano is just a 10-minute drive from the villa where a handful of shops and restaurants await you. Venture a little further and you'll find the livelier town of Lucca, with its magnificent Renaissance walls, which is just 23 kilometres from the house. If a day at the beach beckons, the desirable seaside resort of Viareggio is just an hour's drive from Dolcevento. 
To find out more information about this stunning country abode, to view photos and to make a booking, visit the Dolcevento webpage.