24 Oct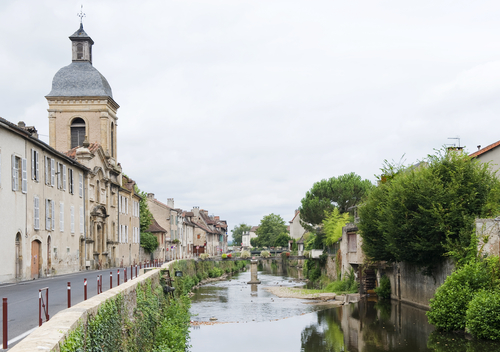 When thinking about the Dordogne, one usually tends to imagine scenes of rural bliss. Mighty rivers flowing through green pastures, thick woodlands, rolling hillsides and quaint pretty villages immediately spring to mind. Whilst these scenes of rustic rapture are most definitely a true representation of this beautiful region of France, its lively theatre scene is less well documented. Here are four of the Dordogne's most dynamic theatres:
The Odyssee, Perigueux
This spacious and modern theatre is located right in the heart of the interesting and popular town in the north of the Dordogne. Hundreds of shows and performances are put on all year round which are open to the public during the evening and usually attract a younger audience during school hours. The Odyssee theatre has its own underground car park next door to cater for the influx of vehicles that arrive to the town when a show is on.
To find out more about forthcoming shows in the Odyssee visit the official website: www.odyssee-perigueux.fr
Centre Culturel, Bergerac
Experiencing some of the finest wine the Dordogne has to offer is not the only reason to visit the riverside market town of Bergerac. The Centre Culturel in Bergerac puts on a host of quality cultural performances to cater for diverge artistic tastes all year round, making it one of the Dordogne's most theatrically creative cities. On 15 January 2011, the Centre Culturel will show the celebrated Les Choeurs de France. To buy tickets for this show and others visit: http://www.contactmusic.com/ticket/les-choeurs-de-france-257460
Reservoir, Perigueux
Also in Perigueux, the Reservoir puts on many interesting art exhibitions and music concerts all year round. The Reservoir boasts an impressive musical and artistic calendar and for those visiting Perigueux with a yearning for a touch of French music and culture, a trip to the Reservoir is imperative.
Cinema La Fabrique and Theatre de la Poivriere in Saint-Astier
Just outside of Perigueux lies the small town of Saint-Astier, which, for its modest size, is geared up to bring a touch of theatrical genius to this part of the Dordogne, with two charming theatres, La Fabrique and La Poivriere. Both venues offer an array of artistic, musical and cinematic performances every month of the year.
Visit www.lafabrique.info for information about the Cinema La Fabrique's schedule.
For further information about La Poivriere's timetable visit: http://www.perigueux-city.com/theatre-de-la-poivriere-a-saint-astier.html