17 Mar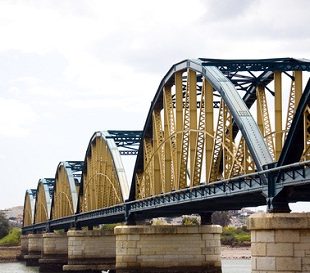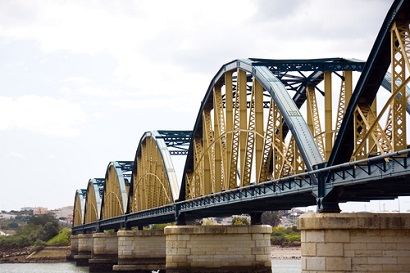 Forget the Eiffel Tower as Gustave Eiffel came to Portugal first!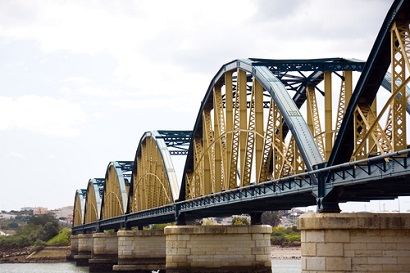 For anyone who has driven extensively around the Algarve the chances are that they have crossed the Portimao Bridge. This iron road bridge goes over the Rio Arade between the so-called 'bedroom community' for Portimao and Portimao itself, which, along with Faro, is the most populous town in the Algarve.
Although it has been cited as the 'Algarve's answer to the Eiffel Tower', many of those who drive over this impressive iron bridge are oblivious that it was built by the legendary French Structural engineer, Gustave Eiffel, most celebrated of course for building the world-famous Eiffel Tower.
Built at the beginning of his career in 1876, the Portimao Bridge displays many of the key features that Gustave Eiffel developed and applied to his later structures, including the Eiffel Tower. Gustave Eiffel recognised that there was a demand for bridges that could be constructed quickly and devised prefabricated models from wrought iron.
If you drive over Portimao Bridge you will see that the supporting metal structure consists of vertical, horizontal and diagonal elements, which are secured to end posts.
The bridge's foundations were set deep underwater by a series of hydraulic presses and in curving the edges of the supporting piers, Eiffel created a base on which the bridge has stood for more than a hundred years.
Eiffel's passion for building bridges in Portugal did not stop at the bridge at Portamao as also in the early years of his career, Gustave Eiffel's company, Eiffel et Cie, won a contract to carry a railway line across the River Douro at Porto.
The Maria Pia Bridge, more commonly known as Ponte Dona Maria, was built on 1877 and was then the world's longest arched bridge, spanning 352 metres in length and with a railway track that ran 62 metres above the river.
Eiffel insisted that the bridge be supported by a curved truss of open metalwork, which unlike many of the solid structures being erected by engineers at the time, not only enabled the wind to flow through it but was much less expensive to build.
With its open countryside of undulating plains and rich fertile soil, it wooded hills, vineyards and farms, intermittently interrupted by elegant and historical towns brimming with fountains and quirky cafes, driving through Portugal is a truly pleasurable experience.
Just be sure to plan your trip so that you witness two of the magnificent constructions that helped to make Gustave Eiffel the legendary world-renowned figure he remains today.