08 Aug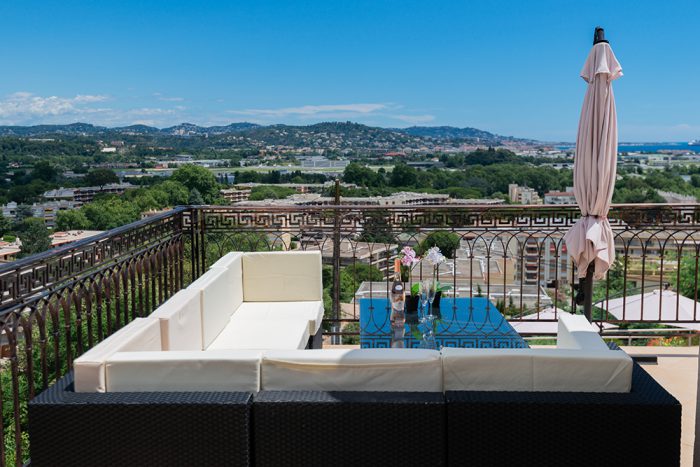 If you're looking to sample the glamour and glitz the Cote d'Azur is world-renowned for and have the bustle of the lively fishing town of Mandelieu on your doorstep, you may be interested in the beautifully-stylish villa of Dauphin.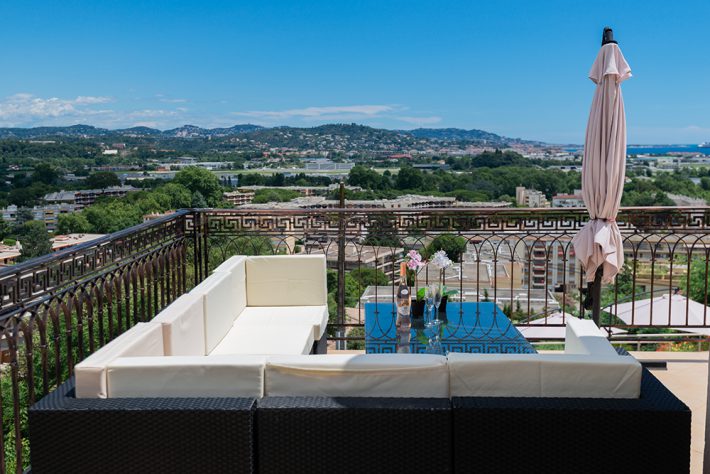 With four bedrooms and four bathrooms, this stylish villa can sleep eight guests. Dauphin has been recently refurbished and boasts a modern but unassuming style, with contemporary décor and furniture accompanied with impressive mod-cons, including a large flat-screen TV and an iPod dock to take care of the holiday entertainment.
This attractive modern villa is set over three floors and for parties yearning for a little more privacy and independence, Dauphin's lower floor bedroom has its own full-equipped kitchen.
Dauphin's private grounds are accessed through an electric gate. An infinity pool with its own fountain plays centre stage in the grounds, which looks down on the bustling goings on of Mandelieu-La-Napoule and its harbour crammed with yachts and fishing boats. This splendid outlook is made the most of from Dauphin's upper terrace, which can be accessed from the property's living area. Steps lead down to the villa's lower terrace, where the infinity pool is waiting.
Mandelieu-la-Napoule, a thriving town, is just 4km from the villa and comprises of two parts. The old-fashioned port village of Napoule sits at the seafront, which is home to the striking monument of the Chateau de Napoule, which can be found at the southern end of the beach. The larger metropolis of Mandelieu is a little way inland.
This quaint town is a hive for sporting events, with sailing regattas, golf championships and windsurfing competitions regularly put on.
Other Cote d'Azur treasures can be reached with ease from Dauphin, including the 'red rock' coves along the Estérel coastline and the ultra-glamorous city of Nice an attainable 40km drive from the villa.
To find out more and view photos of this stunning contemporary villa and to book to stay at Dauphin, visit the property's webpage here.