15 Jun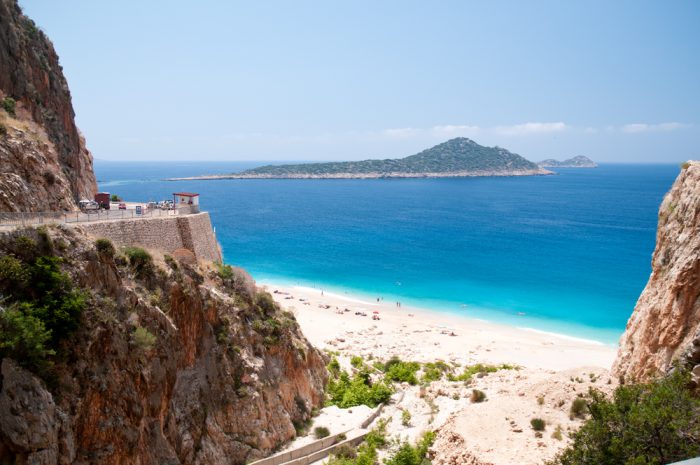 The beautiful Turkish town of Kalkan is a wonderful place to visit, and offers much more than just sea, sun and sand. Situated at the foot of the Taurus Mountains, Kalkan was originally a tiny fishing village before it morphed into a bohemian, yet sophisticated historic town. With a small yacht harbour fronting a picturesque bay, lovely fishermen's houses, restaurants that are intimate and cosy, plus chic bars, there's something for everyone in Kalkan.
This pretty yet cosmopolitan town is backed by rugged gorges that just have to be explored. Canyoning in the Kaputas Gorge, just four miles away, is an exhilarating experience.
Offering shade from the intense sun and a wet spray from the water underneath, summer is perhaps the best time to visit this incredible gorge and meander through its many nooks, crannies and enjoy the inspiring scenery that surrounds it.
The canyon is simply stunning, with rugged and colourful rocks that at times tower over you as you make your way along the gorge. At six different spots the rock has drops that you can rappel, meaning "to rope down". Also called abseiling, these are controlled descents of a rock face using a rope.
The gorge also has a forty-metre waterfall and ends by opening out onto Kaputas beach, where you can retire to a bar to recover!
You have to be surefooted and in reasonable physical condition to be brave enough to participate in the activities on offer in the incredible Kaputas Gorge. It's also recommended to wear tough shoes that you don't mind getting wet and to take a change of clothing. Due to the sheer beauty of the place, it is definitely advisable to remember to take a camera, perhaps one that is waterproof, as even if you don't rappel, from time to time you will get sprayed by the crystal clear water crashing against the rocks beneath.