04 Apr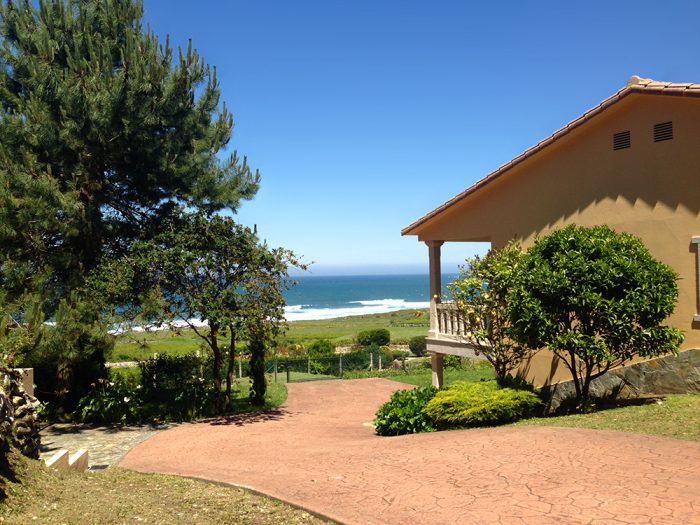 Vintage Travel's fabulous range of properties available to rent out in Galicia has just got even better and more diverse with the arrival of Villa Caridad.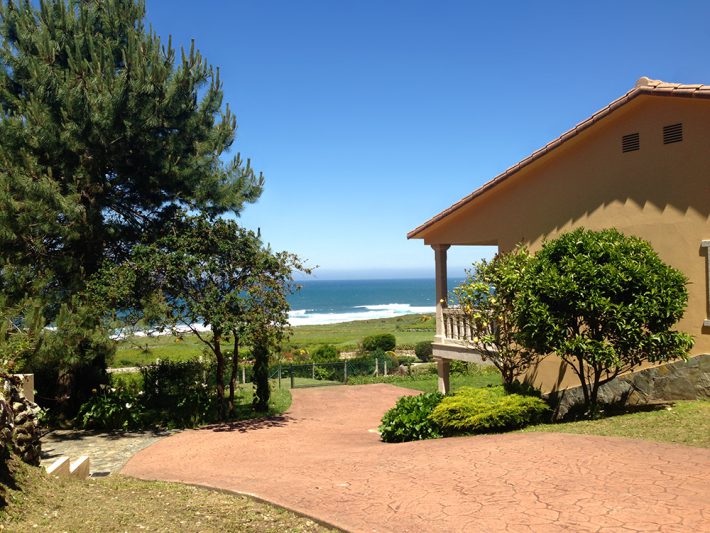 Villa Caridad is a four-bedroom, two-bathroom property located on Galicia's unspoilt southernmost coastline, which can sleep seven guests. Facing the ocean, and separated only by fields that slope gently to the water, Villa Caridad is perfectly positioned to make the most of this incredibly beautiful part of Galician coastline.
Villa Caridad is furnished to an impeccably high standard, with wooden flooring underneath and a high wooden ceiling overhead crafting a traditional vibe throughout the spacious villa. This immaculate villa is geared towards ensuring guests feel at home. The large, comfortable living room enjoys the stunning sea views. The well-presented kitchen/dining room has all you'll need to get busy in the kitchen, with a microwave, oven, dishwasher and washing machine. The kitchen leads to a covered outdoor terrace, making al-fresco dining that bit more convenient.
In fact, Villa Caridad is geared towards enjoying the warm Galician sunshine and its delightful ocean setting. Tall trees, mature shrubs and well-maintained lawns add greenery to a backdrop dominated by the azure of the Atlantic Ocean, just metres from the house.
A built-in barbecue, open and covered terraces and a private swimming pool, ensure guests make the most of the villa's extensive grounds in this idyllic coastal spot.
Villa Caridad is situated on the coastal road, between A Guarda and Baiona. A scenic footpath, which is part of the famous Camino de Santiago pilgrimage route, leads to the pretty village of Oia, which is just 1.1 kilometres from the villa. Here you'll find two restaurants, a bakery to pick up fresh bread, a grocery store, a couple of cafes and a sandy beach. Though the most striking landmark of this tranquil village is its 12h Century Royal Monastery.
Further afield is the fishing town of A Guarda, which is 11 kilometres from Villa Caridad. A cycle track that runs along the coast will bring you to A Guarda and its atmospheric fishing port.
If Villa Caridad and its beautiful maritime location sounds appealing, you can view photos of the property, check availability and make a booking here.