22 Aug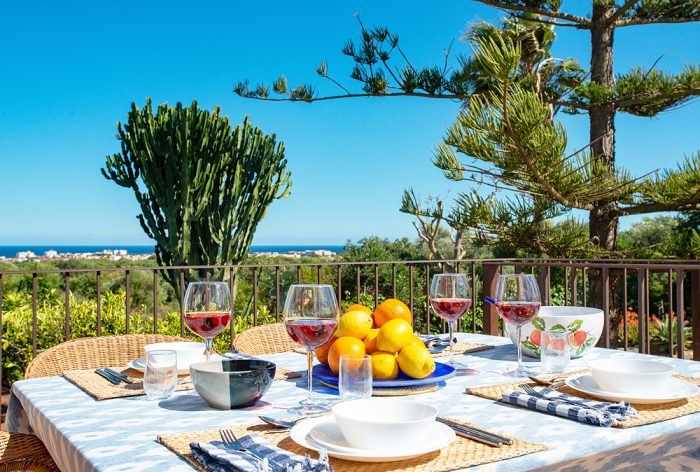 Vintage Travel is thrilled to have added a fabulous new villa to our Mallorca programme for 2018. Ca'n Cirerol is a pretty two-bedroom, two-bathroom country home tucked away in a rural setting on the outskirts of the tranquil village of Portocolom on Mallorca's picturesque south-east coast.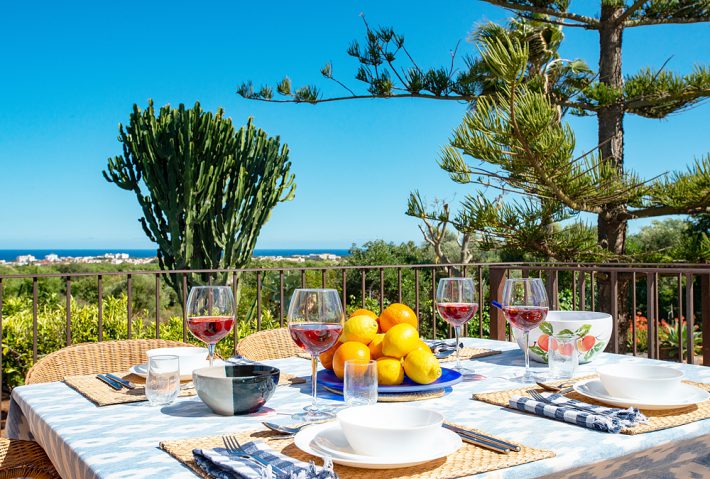 Ca'n Cirerol can sleep between 4 and 5 guests in comfort in a light, airy and spacious interior. This elegant villa tastefully combines traditional Spanish features, including chunky wooden beams on the ceiling and cool terracotta tiles underfoot, with contemporary fittings and appliances for a comfortable stay in this beautiful corner of Mallorca.
Ca'n Cirerol is geared towards spending time in the enviable climate sunny Mallorca is renowned for. A built-in barbecue is located, conveniently, at the side of the pool. A large shaded dining terrace which runs alongside the full width of the villa will be a focal spot for a family holiday, where many an evening meal, breakfast in the sunshine or simply the sipping of a glass of wine under the stars while soaking up the blissful vista, will undoubtedly take place.
Another focal spot of Ca'n Cirerol's fabulous grounds is the villa's private pool and its poolside terrace with a comfy shaded seating corner. From this enticing spot, guests can admire the breath-taking views of verdant meadows and vibrant orange groves that stretch to the azure water of the Meditarrean.
If you're looking for a memorable beach holiday on Mallorca, then at Ca'n Cirerol you will be perfectly positioned to make the most of the island's wealth of fabulous beaches and sandy coves. Many of these quality beaches have at least one beach bar, as well as plenty of facilities, including sunbed rental, water sports and even free Wi-Fi.
The pretty fishing village of Portocolom is on your doorstep at Ca'n Cirerol, where you can watch the boats bob up and down in the handsome harbour and enjoy meandering round the village's quaint streets, lined with pastel-hued houses.
To find out more about Ca'n Cirerol and to check availability and make a booking, visit the villa's webpage here.