24 Jun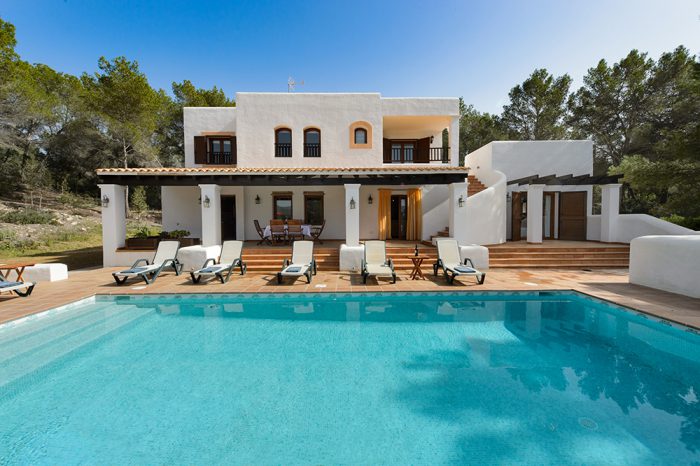 If you are looking for comfortable accommodation on the island of Ibiza that is well-equipped and located in a great position, look no further than Es Pou Bo. Es Pou Bo is a beautiful four-bedroom, three-bathroom property that can sleep up to eight guests.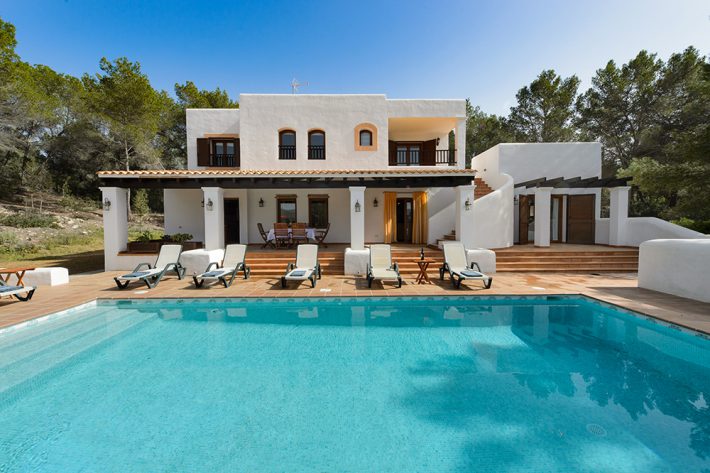 This well presented country home is situated in the heart of Ibiza's unspoilt countryside, just 12 kilometres from the bustling Ibiza Town. The small village of Forada is within easy walking distance from Es Pou Bo, where you'll find a characterful tapas bar, a local shop for those holiday essentials and a thriving little weekly market, selling everything from handicrafts to local delicacies.
Es Pou Bo can be accessed down a country track. The property is enclosed by an abundance of pine trees, which give the villa both shade and privacy. The villa's exterior is geared up for spending time under the azure Ibizan sky, with a private swimming pool, a barbecue area, a sun terrace and a covered veranda, all of which make the most of the incredible verdant scenery that surrounds this beautiful country home.
Inside, Es Pou Bo is equally as charming, with contemporary furnishings and fittings, a modern kitchen with all the conveniences a chef requires, colourful and spacious rooms and soothing terracotta tiles underfoot. All of the bedrooms have air-conditioning, which, as you might imagine, is highly desirable in Ibiza during the summer months!
As stylish and comfortable as Es Pou Bo might be, there's plenty to do and see in this stunning part of Western Ibiza. The coastline here boasts many great beaches and coves, such as the unspoilt Cala Salada, which is just a 20-minute drive from the house. If you fancy an arty trip out, why not visit this inspiring little town of Sant Rafel, where some of the island's best known artists reside. 15 kilometres to the north of the villa is the pretty town of Sant Miguel, where a soft sandy beach also awaits you.
For more information and to view photos of the fabulous Es Pou Bo, visit the villa's webpage.