02 Feb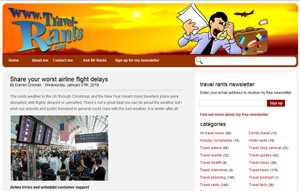 If you're a prolific internet user then it's more than likely you've stumbled across a blog before… you can't deny it because you're on one now!
But with so much information about travel being published every second on the internet through blogs how do you know a good travel blog from a bad one?
Well to save you the frustration we've compiled our list of the top travel blogs suitable for the European traveller (in no particular order).
Set up in 2005 by Darren Cronian, Travel Rants is an enjoyable, light hearted read around Darren's experiences with the travel industry. If you have a rant that you wish to share then simply email Darren from his site.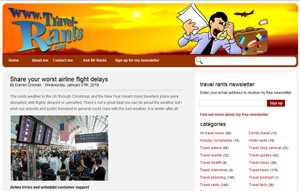 OK so I'm cheating by entering this one into the fray and it not being European, but it's so much fun that I simply couldn't leave it out! The site is a definitive guide to how to act in certain countries around the world. Did you know for instance that in Japan it's not the done thing to pass food around, from one chopstick to another (now you do!).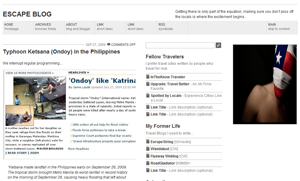 If you're into travelling by trains around the UK and Europe then this is a must read. Written by Mark Smith, a self confessed 'train addict' the site is the essential guide to travelling on trains around the world and is crammed with all you need to know about your journey including top tips and Mark's experiences first hand.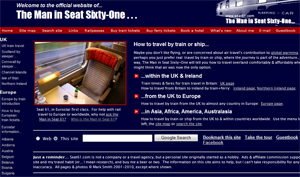 Not strictly a blog, but still an incredibly important social media resource, Trip Advisor is the quintessential destination before booking a holiday. It's entirely managed by the general public who are invited to upload their images, share their good times and bad and generally help others who are thinking about visiting a particular resort to make an informed decision.
It's a fantastic resource for planning your holiday in Europe and goes into detail about the best things to see in each area.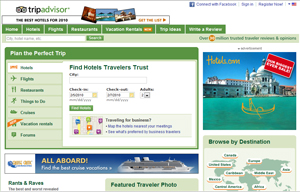 Set up in 2006 by Karen Bryan, Europe A La Carte is a blog that shares the experiences of a number of writers around the best places to visit in Europe. Karen is always on the lookout for good travel writers and is happy to receive your stories for the site, just contact her through the site.
If you're green conscious then this is the site for you. It's dedicated to providing information on how to make your holiday green and features tonnes of amazing trips that can be conveniently reached by train, as well as their favorite green and gorgeous places to stay in the UK and abroad.
You'll also find loads of tips on how to go green from leading eco travel writers around the World.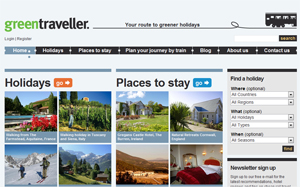 This is the ultimate European city guide blog for travelers who like to experience cities 'the local way'. On every cityblog, handpicked locals ("Spotters") write about spots they go to. All the free posts and tips are written by locals to each city so you get it absolutely first hand where the best places to visit are. You can pick up great tips about cultures in each city
Please do email us if you run a travel blog and feel we've missed you off by mistake.