06 Sep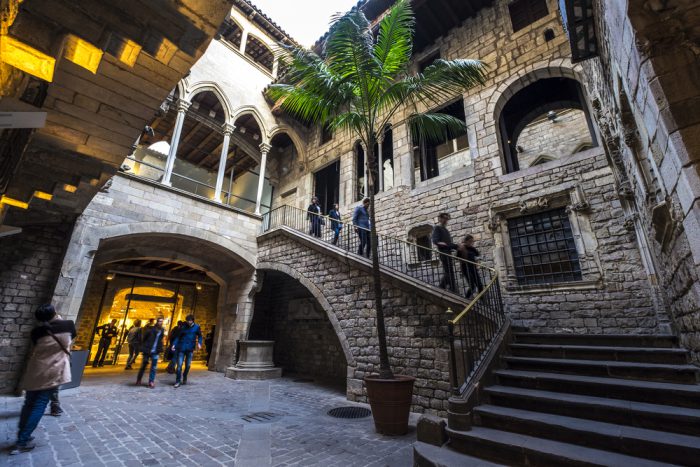 The Museu Picasso is, quite simply, a must-see attraction of Barcelona. Located inside five medieval stone mansions, the museum's setting alone is thoroughly unique. Wondering around the pretty courtyards and galleries of the Museu Picasso is as pleasurable as witnessing the collections themselves. Well almost…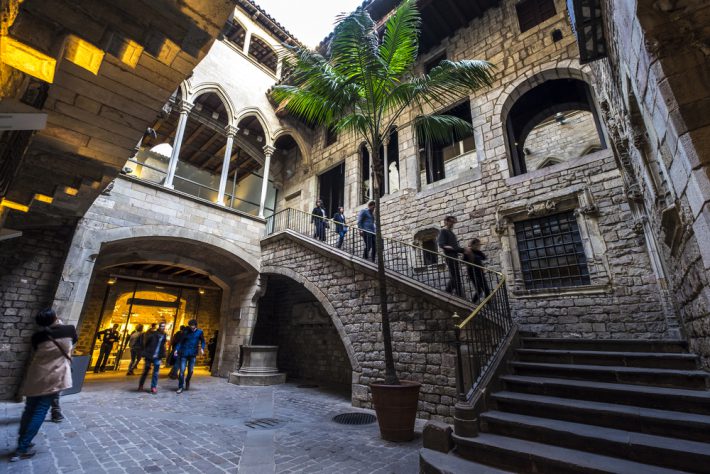 The collection predominantly focuses on Picasso's earliest years, until 1904, and comprises of more than 3,500 pieces of artwork. The museum's permanent displays can be found in the Palau Meca, Palau del Baro and the Palau Aguilar. Temporary exhibitions are located in the Palau Finestres and the Casi Mauri.
Picasso himself requested for the museum to be built in Barcelona in 1960, confiding in his secretary and friend, Jaume Sabartés, a native of Barcelona. Picasso was an adversary of the Franco regime, and in 1963, the Sabartés Museum was opened in Barcelona, as a Picasso Museum would have likely to have been opposed. The Sabartés Museum housed Sabartés' personal collection of Picasso art, alongside the works of Salvador Dali and Sebastia Junyer Vidal. After Picasso's death in 1973, his widow, Jacqueline Roque, donated 41 pieces of Picasso's works to the Sabartés Museu, including the iconic 'Woman with Bonnet' painting.
In 1983, the Picasso Museum as it is known today, was opened in Barcelona. Hailed as one of the world's most important museums, the Picasso Museu is home to many of the Malaga-born artist's most outstanding works from his early years. Visitors can marvel at 'Man in Beret', 1895, 'Self Portrait', 1896, 'The Wait', 1901, and 'Bodegon', 1901, amongst many others.
The museum also houses Picasso's famous engravings and ceramic pieces, including many bowls and plates decorated in the compelling shapes of creatures.
The Picasso Museu is a key reference for both understanding and celebrating the artist's formative years. The museum is an important source for understanding Picasso's relationship with Barcelona, which was solid and intimate and shaped Picasso's creativity.
For more information of the fascinating Picasso Museu and to book tickets, visit the museum's website.