Experience authentic Turkey in Kalkan
The ancient town of Kalkan situated on Turkey's beautiful Lycian coast is enchanting for several reasons. Firstly, it is a place unspoilt by mass tourism. Secondly, it is full of lush nature and crystal clear water. And thirdly, it is a place steeped in ancient history with architecture to prove it, moreover, Kalkan boasts a culture of traditional hospitality.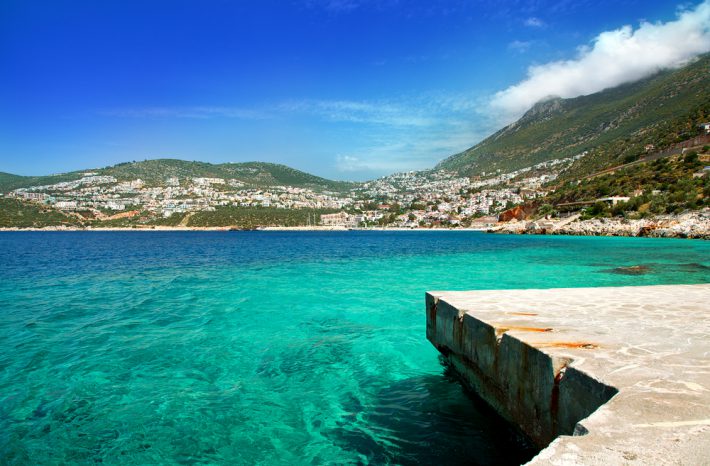 Many people fall in love with this tranquil Mediterranean fishing resort, which appeals to visitors looking for something more than just lazing on the beach! Kalkan has been likened to the "Italian Riviera minus the posers" and mentioned as a place that visitors who like Tuscany or the Dordogne may also enjoy.
Kalkan curves around an historic harbour beneath the impressive Taurus Mountains, and overlooks a stunning bay with islands. Narrow streets wind their way down to the harbour, which is cluttered with old whitewashed villas. One of the abiding images of this idyllic setting is of carved Ottoman Greek timbered balconies, festooned with bougainvillea.
So, what exactly makes Kalkan so special? The area is very aware of its reputation and puts a lot of effort into historic preservation. Consequently, building codes are very strict, and anything new definitely blends well with the old.
Quality dining has always been high on the agenda in Kalkan; there is certainly no shortage of excellent places to eat traditional dishes. Many have splendid balconies to look over the town and sea. The harbour also has a selection of good restaurants, where you can sit and watch the fishermen plying their trade.
The people of Kalkan are very welcoming and have a long tradition of being genuinely hospitable. Unlike other resorts you will not find much hassling going on in Kalkan.
The area has many sites of truly ancient and historic importance, making your holiday in this authentic Turkish town an educational as well as relaxing experience.