08 Mar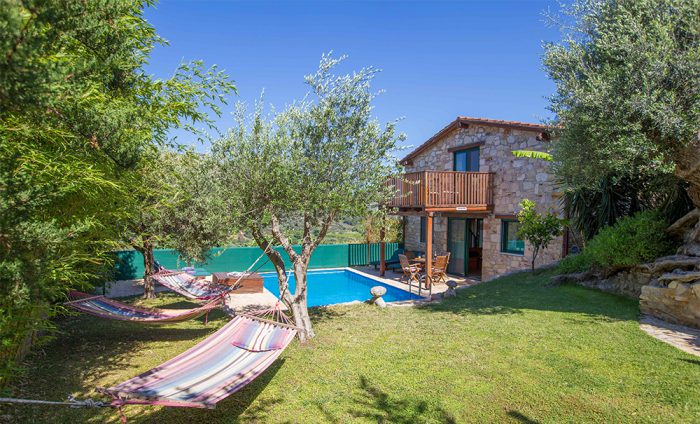 If you are looking for quality accommodation on the beautiful island of Crete for a party of between two and four, you may be interested in Carob Tree Cottage. This tastefully restored two-bedroom, two-bathroom stone cottage is hidden away in the bucolic tranquillity of stunning Cretan countryside, yet is just a ten-minute drive from great beaches, tavernas and amenities.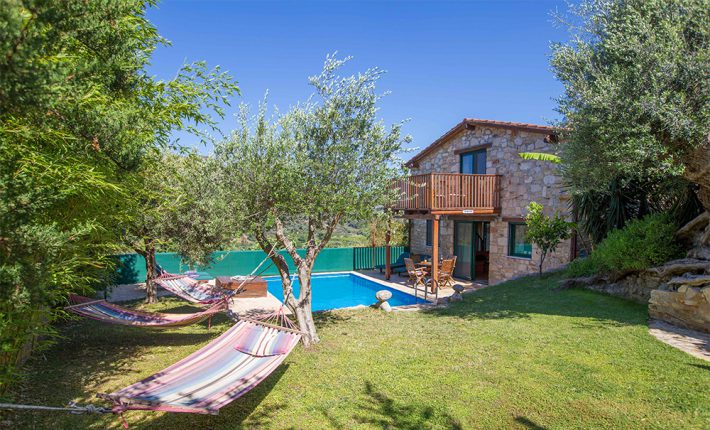 Carob Tree Cottage has been lovingly restored and oozes character and charm, both internally and externally. Spacious and comfortable, the cottage's open-plan ground floor is geared towards socialising. The property's two bedrooms link to each other, providing the perfect accommodation for families with young children.
With stone textures, natural wood and tasteful furnishings, Carob Tree Cottage blends almost seamlessly with the natural splendour that surrounds it.
The first-floor balcony is an incredible spot to lap up the breath-taking views of rolling emerald hillsides, carpeted in orange and olive groves, and a flourishing valley that bowls towards the White Mountains of Crete.
Bird watchers will be in awe on this elevated terrace, as the valley is a hub for birds of prey, often sighted soaring into a cobalt, cloudless sky on the heat thermal that rise from the valley.
Carob Tree Cottage boasts a delightful garden, which is home to an incredible olive tree, thought to be at least 800 years old! Asides this remarkable ancient feature, guests can enjoy spreading out on the cottage's well-maintained lawn. Al fresco wining and dining is there for the taking at Carob Tree Cottage, with dining and sun terraces and a built-in barbecue.
Sleep off a good meal in the shade on one of the property's three large hammocks, hung strategically between two olive trees. After a midday snooze, guests can freshen up by taking a dip in the cottage's private, solar-heated swimming pool.
Guests who can manage to drag themselves away from this haven of natural Cretan beauty, have a myriad of delights to explore and enjoy in this corner of Crete.
The nearest taverna to the property is Drakiana, which is around a ten-minute drive from the cottage. For a greater choice of tavarnas, head to the coastal town of Platanias, where there is selection of tarvenas, as well as a supermarket and bakery.
The quality beaches of Gerani and Platanias, sporting laid-back seafront bars, can be reached with ease from the cottage. Sports enthusiasts will be at home at Carob Tree Cottage, as a wealth a sporting activities are on your doorstep, including mountain biking across the rocky mountain trails, walking amongst the oasis splendour, boat tours and water sports, such as sailing, scuba diving and kayaking.
Yes, it's safe to say the natural world is your oyster at Carob Tree Cottage.
To find out more, view photos and book to stay at this fabulous Cretan cottage, view Carob Tree Cottage's webpage here.