25 Feb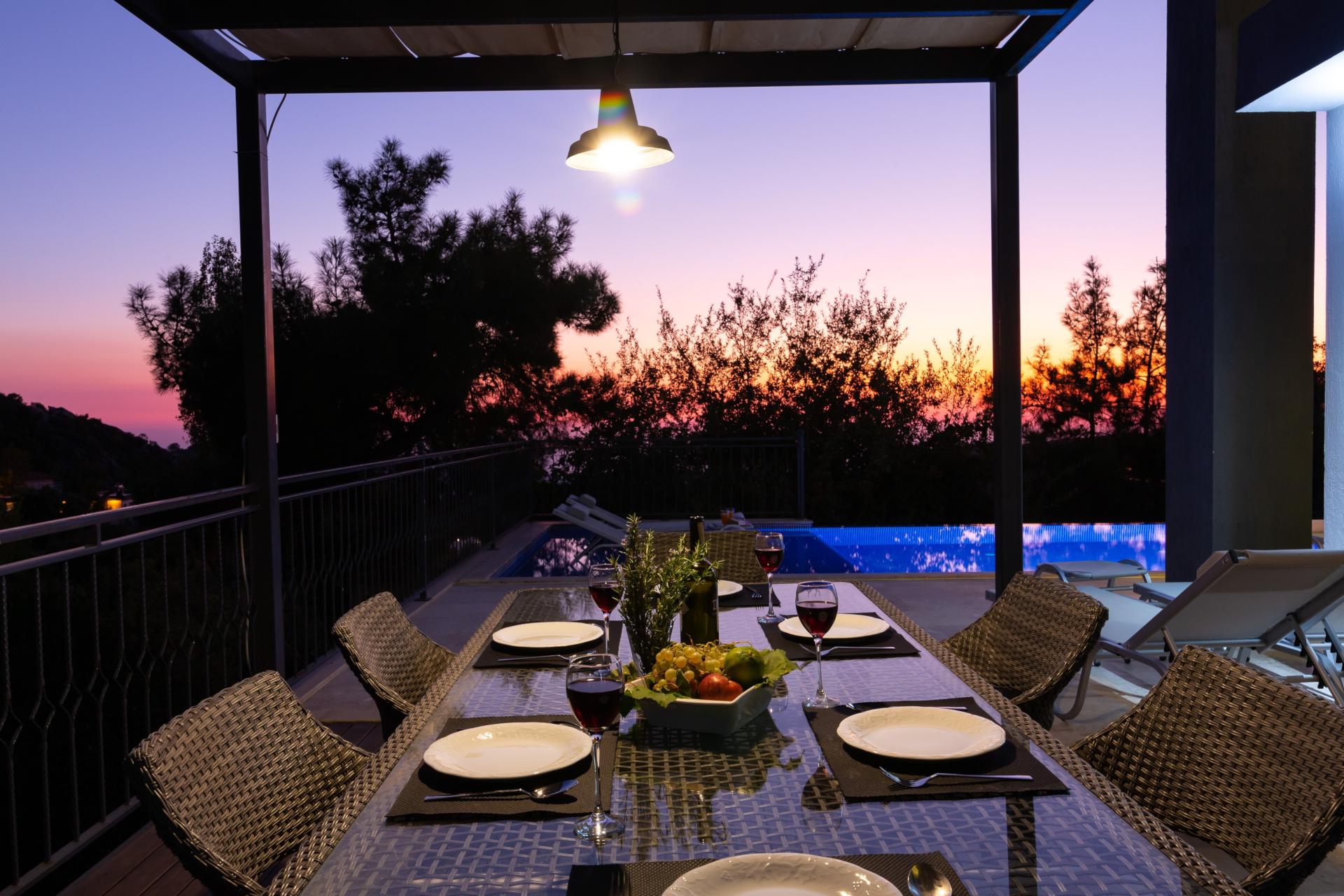 The quaint and traditional village of Islamar, which overlooks the beautiful Lycian Coast, is the perfect place for a 'getaway from it all' escape. If you're looking for somewhere chic to stay in this ultra-desirable corner of Turkey, then let us introduce you to Risus.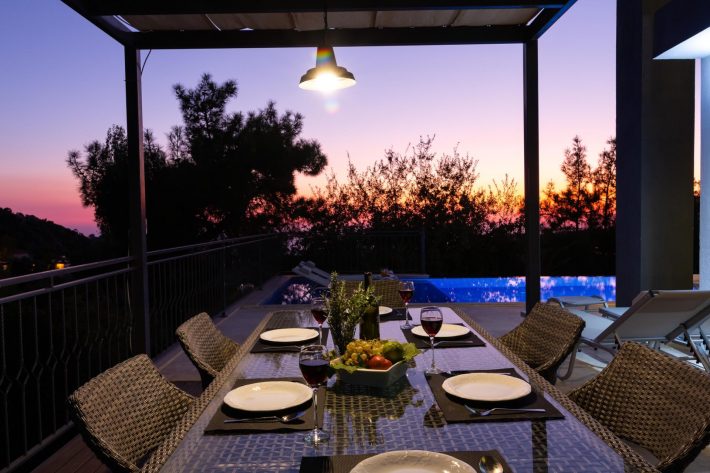 This British-owner modern villa is nestled high in the hills, not far from Islamar and just 10km from the captivating coastal town of Kalkan. Risus comprises of three bedrooms and three bedrooms, sleeping up to six guests. The spacious open-plan living area with comfortable seats in a great place to relax and take in the wonderful views that extend across the scenic plains of Patara and roll towards the sea.
Risus' exterior is geared towards enjoying al-fresco living and soaking up the incredible vista. Pretty gardens scattered with olive and fruits trees and herbs beds, make this handsome setting even more idyllic. A large poolside terrace surrounds the villa's infinity pool that seems to blend seamlessly with the landscape below.
A shaded dining terrace will undoubtedly be one of the principle socialising spots for parties staying at Risus, where many a leisurely meal can be enjoyed under the clear skies twinkling brightly with stars.
Risus is perfectly positioned to enjoy the very best of this upmarket, traditional and unspoilt part of Turkey. The quaint harbour town with narrow, winding streets, is just 20 minutes from the villa where you'll be spoilt for choice as to which authentic rooftop restaurant to eat in.
A string of stunning beaches are within easy reach from Risus, the closest being at Kalkan. Spending memorable days on the sweeping sands of Kaputas and Patara are also there for the taking, being less than 20km from Risus.
For more information on this fabulous contemporary villa in a superb location and to view photos and check availability, visit Risus' webpage here.