19 Mar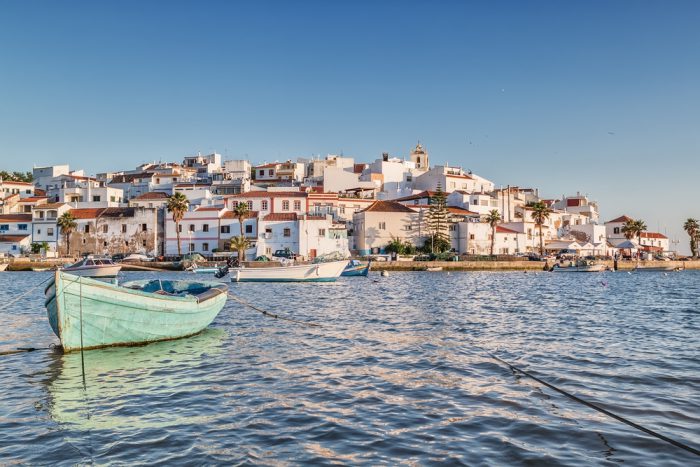 With a cluster of whitewashed buildings lining narrow cobbled streets tumbling down to the water's edge, the riverside fishing village of Ferragudo is widely cited as one of the prettiest towns on the Algarve.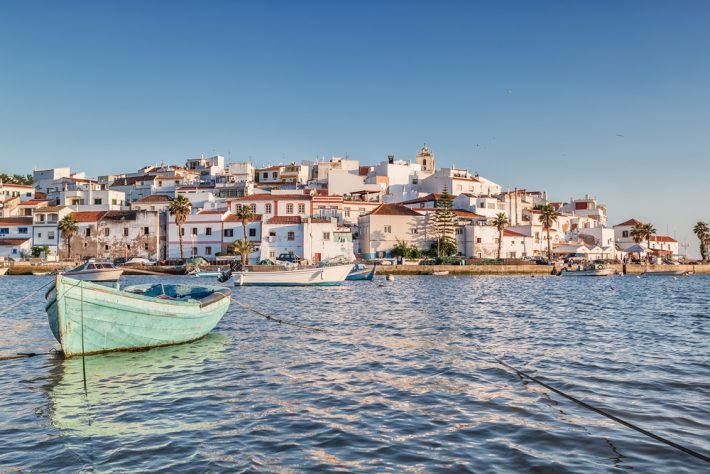 Tucked away on the banks of the Rio Arade, Ferragudo is one of the Alrgarve's most enchanting hidden gems. The best way to get to know this charming little town is to simply meander around its cobbled streets that wind to the town's central square. This quaint and atmospheric square has plenty of cafes and restaurants to quench your thirst and sample some tasty local dish.
The locals congregate in this bustling little town square, sat on benches and chatting the morning away, whilst children play together in the middle – the perfect place to sample authentic life on the Algarve.
Ferragudo's flagged streets also climb to the town's pretty church. From this elevated position, remarkable vistas can be enjoyed, stretching to where the river meets the Atlantic Ocean. Water sports enthusiasts will be pleased to learn that the town's golden sandy beach is home to a great selection of water sports. As well as keeping thrill – seeking teenagers and young-at-heart adults entertained on white-knuckle water sports, little ones can have fun on the beach's park.
A leisurely lunch can be enjoyed in one of several waterfront restaurants, serving fresh seafood and other delicious local Algarve dishes. A mouth-watering lunch can be walked off down the many paths and trails that lead from Ferragudo down the coast to the village of Praia do Molhe.
An exhilarating clifftop walk, heading towards Carvoeiro and pasta small lighthouse, isa great way to witness the scenic splendour this corner of the Algarve is blessed with.
Ferragudo offers everything a relaxing and authentic holiday in Portugal is all about – dining in quality restaurants, leisurely walks, lazy days on the beach and watching the locals go about their daily lives in an atmospheric village square.