19 Dec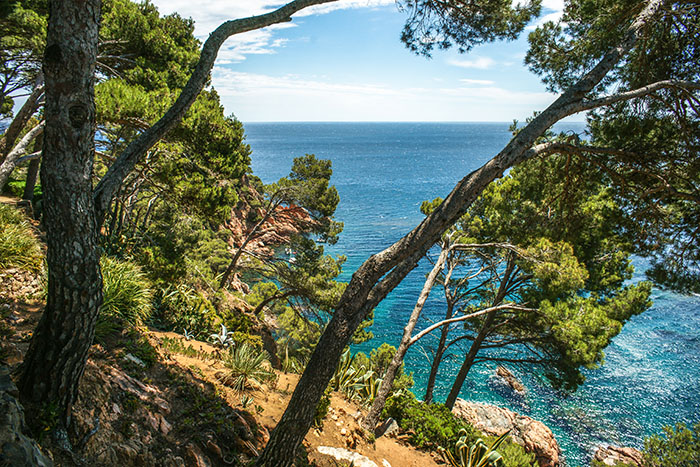 The upmarket yet traditional fishing town of Calella de Palafrugell basks in sophistication and natural beauty. High-quality restaurants line the seafront of this fashionable town, interspersed by a series of beaches and coves dotted across an incredibly pretty coastal path that traverses along the shoreline, where pine trees carpet the rocky cliff faces that tumble into the cobalt water of the Mediterranean.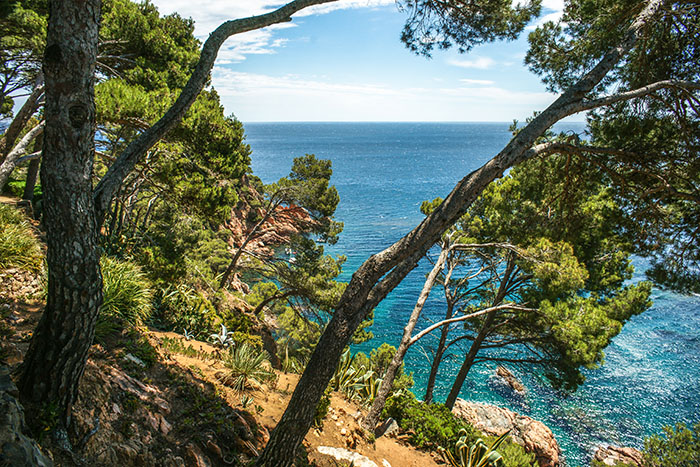 This sophisticated fishing town on Spain's desirable Costa Brava has long been a favourite haunt for Spanish holidaymakers looking for an idllyic place to get away from the hustle and bustle of the cities.
Asides spending lazy days on the pretty beaches and coves this stretch of coastline is home to, and wining and dining in the many first-rate seafood restaurants the town has to offer, one key attraction of the beautiful Calella de Palafrugell is the Botanical Gardens of Cap Roig.
This 17-hectare botanical garden site is located at the far end of Calella de Palafrugell, overlooking the pine tree-flanked shores of the Med glistening in the sunshine.
These vast gardens comprise of more than 1,000 botanical species from different corners of the globe. The gardens are tiered and extend from the castle high on a cliff, down to the beach below.
The castle was built in 1927 by the exiled Tsarist Colonel, Nicolai Woevodsky and his English aristocratic wide, Dorothy Webster. Looking for a slice of Meditarrean paradise, the couple built their dream castle on the pinnacle of a cliff above Cap Roig.
The couple also worked on creating the botanical gardens that surround the castle, and in 1935, over 500 species of subtropical, tropical and Mediterranean flora were present in these flourishing and extensive botanical gardens.
When the couple passed away, the estate was handed to the Fundació Caixa Girona, which transformed the gardens into a sculpture park for contemporary artists to showcase their work.
Every summer, the Botanical Gardens of Cap Roig are home to a highly celebrated music concert, which has attracted many esteemed artists to its stage, including Leonard Cohen and Bob Dylan.
From April until September the gardens are open to the public who can walk round this fascinating site of botanical splendour, enjoying fabulous views of the Mediterranean winking through the thickets of sweetly-scented pine forests.