21 May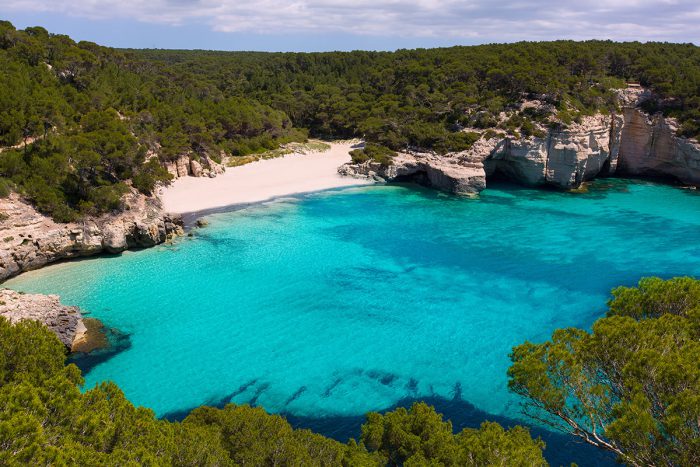 Menorca's southern coast is blessed with many great coves and beaches where white sand is backed by dense pine forests and stroked by turquoise water. One of the most beautiful of these beaches on this southern side of the island is known as Cala Mitjana…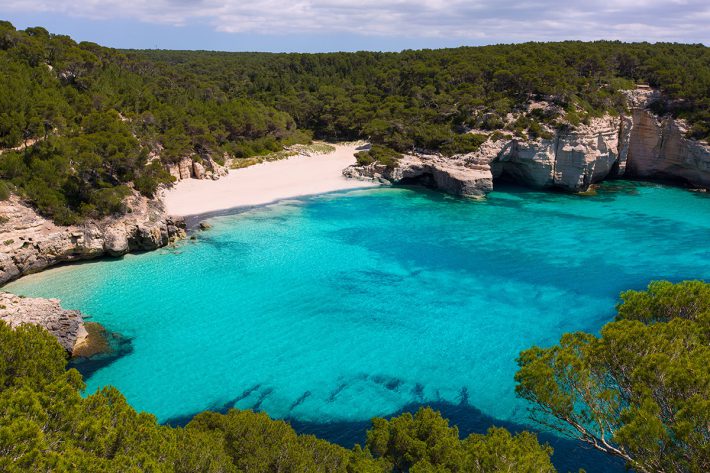 This incredibly pretty cove is flanked by sheer cliff faces on either side. Its soft white sand contrasts delightfully with the emerald backdrop of fragrant woodland. It would be difficult to resist wading in to the crystal-clear water that makes up this scene of natural coastal splendour.
Cala Mitjana comprises of two coves, the main sandy beaches and another smaller cove. Much of the charm of this Menorca beach is the fact it has remained untouched by tourism and is completely unspoilt. Consequently, there are no facilities on Cala Mitjana so it's important to go prepared with plenty of nibbles and cold drinks! Being surrounded by a maze of pine trees, it's not usually difficult to find a shady spot at Mitjana to enjoy a picnic.
With shallow water, this sheltered cove is a great choice of beach for families with young children. Cala Mitjana can be accessed down a path through the forest. The walk takes approximately 20 minutes from the carpark on the OM-714 road.
With white sand underfoot and alluring turquoise water, it's hardly surprising that the beautiful unspoilt beach of Mitjana is frequently cited as being one of the most magnificent beaches on Menorca. And with a 216km-long coastline, dotted with more than 100 beaches, being labelled as one of the most beautiful beaches on Menorca, is quite an accolade.