05 Jun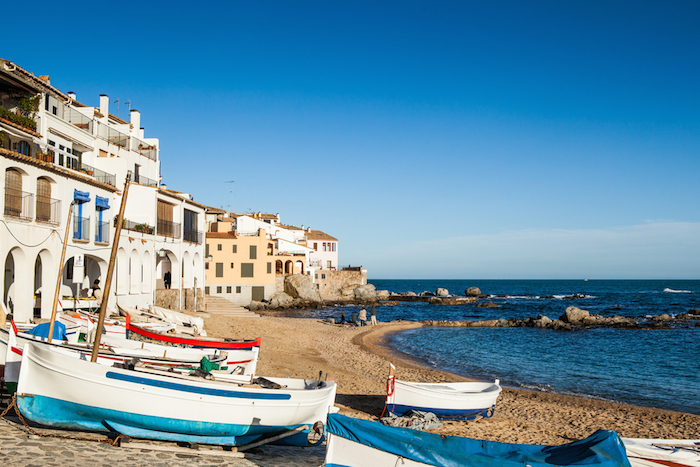 With its winding narrow path made from local natural materials, traversing and ascending round the sparkling Mediterranean, Spain's Costa Brava – Brave Coast – is an exhilarating delight to explore. We have to admit one of the most beautiful stretches of this rugged coastline is where the traditional yet elegant and affluent villages of Tamariu, Llafranc and Calella de Palafrugell can be found.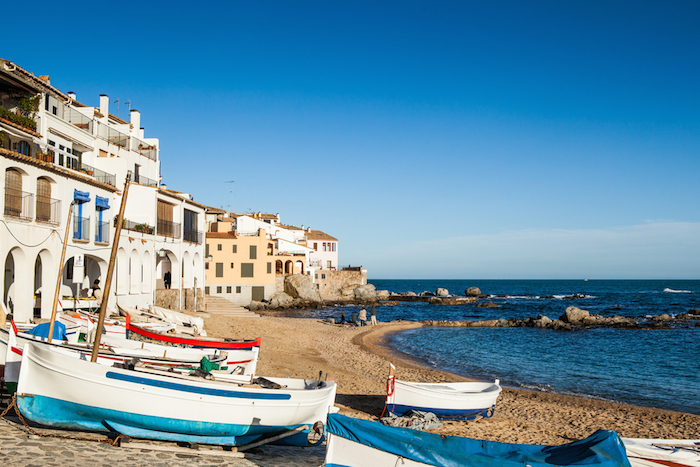 These three coastal towns belong to the municipality of Palafrugell in the Provence of Girona in Catalonia.
Tamariu
Tamariu is a beautiful horseshoe-shaped bay that despite remaining untouched by tourism, possesses an affluent feel, which like Llafranc and Calella de Palafrugell, attracts a number of well-heeled holidaymakers.
Platja d'Aigua Gelida is a stunning and secluded rocky cove about 1.5 kilometres from Tamariu. A rocky coastal path leads from this beautiful cove to the main beach of Tamariu, which has several bustling restaurants and bars along the boulevard.
Llafranc
Work your way further south down the coastal path and you'll come to the upmarket village of Llafranc, described by the Telegraph as one of the best unsung beach holiday resorts in Europe.
With its stunning crescent-shaped bay of soft fine sand, backed by a pine-lined boulevard, Llafranc is a truly picturesque resort. Along this elegant boulevard are a number of fashionable restaurants and bars and it's certainly easy to understand why Llafranc has become such a trendy holiday destination.
To the north of the bay, a quaint marina is home to a number of glamorous yachts moored in the turquoise Mediterranean water.
Calella de Palafrugell
Walk round the head of the bay along the coastal path and you'll arrive at neighbouring Calella de Palafrugell, a chic resort that combines quaint and traditional fisherman's cottages with fashionable boutiques, pastel-coloured villas and whitewashed restaurants.
Calella de Palafrugell has a total of seven small sandy beaches, which being sheltered by rocky outcrops and pine-draped cliffs protruding into the water, are great spots for families to relax, bathe and have a great day out at the beach.
The first beach you'll come to when you walk down the coastal path from Llafranc to Calella de Palafrugell is Platja del Candell, the town's longest beach which is approximately 200 metres in length.
A couple of bars and a restaurant back onto this popular Blue Flag beach, the perfect spot to enjoy fish freshly caught from the sea that day.
Once you have discovered this sophisticated yet remarkably untouched spot of the Spanish Costa Brava, you'd be forgiven for never wanting to leave.