15 Jan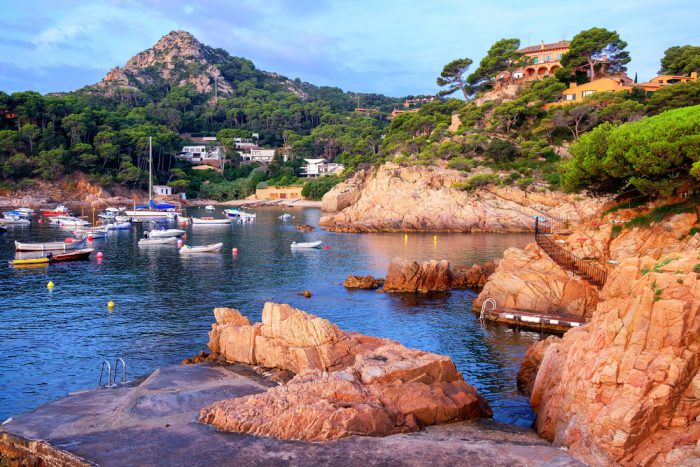 The Costa Brava, Spain's 'Brave Coast', is scattered with hidden coves and charming fishing ports, a million miles from some of the region's more densely-populated tourist hotspots. For the traveller willing to take a short step off the beaten track, discovering a host of chic resorts that tastefully combine a sophisticated appeal with a traditional culture that's remained unchanged for decades, is their reward.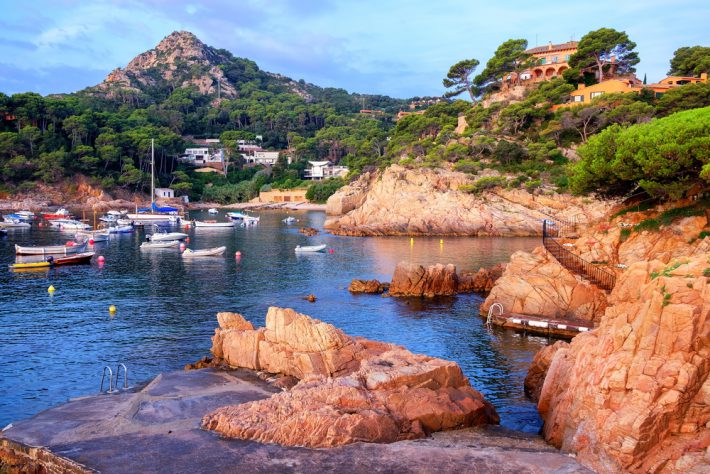 One such spot is the small town of Begur. Located just an hour to the north of Barcelona and clinging onto a traditional vibe with a cosmopolitan twist, Begur is a popular place for Barcelonans to take a break from busy city life.
Meandering around Begur's maze of narrow streets, lined with colourful buildings, many of which boast a Moorish style, is a pleasure you'll remember for a long time. Like many of the upmarket coastal towns on the Costa Brava, Begur takes its cuisine incredibly serious. The town is home to a heady number of quality restaurants, serving deliciously authentic Catalan dishes, with fish and seafood that's been caught that day, being a dominant feature of the menu.
The beaches of Begur are a delight to spend time on, where the glassy waters of the Mediterranean gently lap the pebbles. In fact, so appealing are the beaches of Begur, they were voted the third best beaches in Spain by a Skyscanner survey!
History and culture vultures will also be at home in Begur, visiting the town's imposing medieval castle. Straddled on a hillside in an elevated position, the ancient castle overlooks Begur's Old Town, which is home to an array of quirky boutiques, upmarket bars and interesting architecture. Begur's Old Quarter is also the preferred spot for the diverse mix of fiestas and festivals that take place in this thriving coastal town all year round.
To discover authentic Catalonia that combines affluent sophistication and chicness with a culture and heritage that has remained unaltered for decades, make a visit to Begur high on your Catalan holiday itinerary.