25 Jul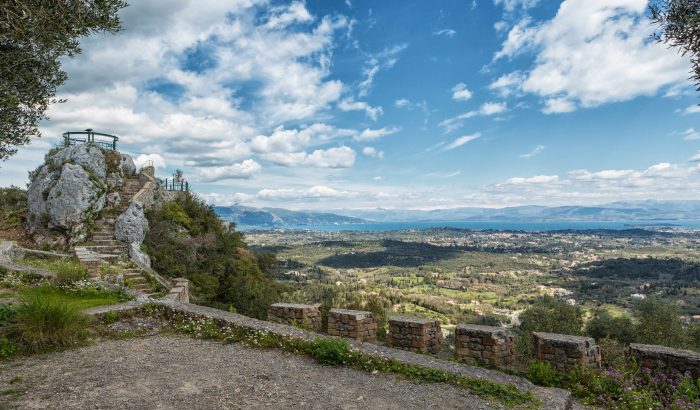 To discover Corfu at its most beautiful, traditional and hospitable, head to the beguiling town of Pelekas, scattered on a verdant hillside, approximately 13km from Corfu Town on the west coast of the island.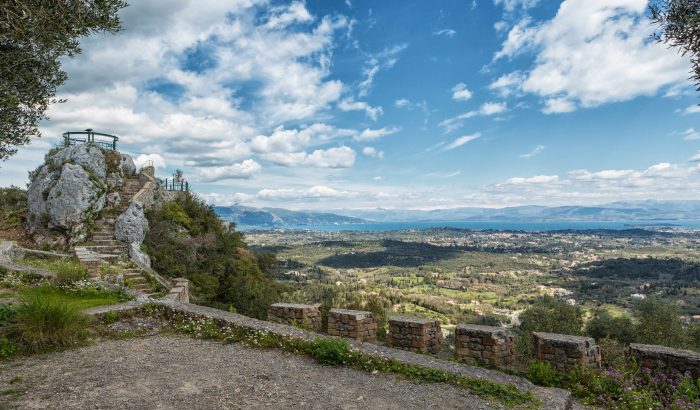 This small mountain town sits at an elevated position of around 270 metres and looks down of the sparkling Mediterranean waters below.
Pelekas is about as traditionally Greek as towns come, with narrow streets winding around white-washed houses and pretty little churches. The streets lead to a beautiful, tranquil town square, where many of the locals gather to chat and watch the world go by.
This quaint and charming Corfu town has plenty of tavernas to choose from to enjoy a refreshing drink and some authentic Greek cuisine. Essential holiday items can be picked up from the mini market in Pelekas. A number of tourist shops are also present in the town where you can buy a memorable keepsake to take back home from Corfu.
Pelekas beach is about a ten-minute walk from the town. This sandy beach is the perfect spot to soak up the sun and go for a dip in the translucent water that laps the bay.  A small fishing harbour lies to the south of the bay.
Dramatic cliff faces dominate the headland between Pelekas Beach and its neighbouring beach of Glyfada. These sheer cliff faces have been the focal point of commercials involving people jumping into the water off incredibly high rocks.
Horse riders and golfers will also be at home in Pelekas, as horse riding excursions can be arranged and an 18-hole golf course is located not far from the town.