22 Sep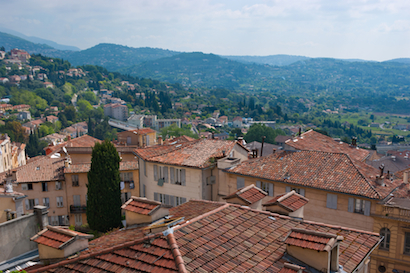 The rather special town of Grasse is situated in the Maritime Alps, approximately one hour's drive inland from Cannes on the Cote d'Azur. For anyone fortunate to be holidaying in this elegant stretch of the Mediterranean, a visit to Grasse is a must. There is plenty to see and do in what's considered 'the perfume capital of the world.'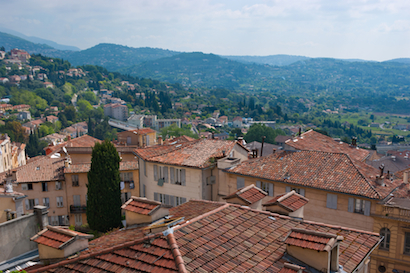 Grasse sits atop a fairy high hillside at over 1100 feet. It is said that its elevated position alongside its micro-climate has made Grasse the ideal location to grow perfect specimens of the flowers needed for the perfume industry.
Jasmine for example grows superbly well here and is an often used ingredient in perfume. Jasmine has to be picked in the morning when the scent is strongest and quickly put into refrigeration ready for perfume manufacture. There are fields full of lavender and roses around Grasse. Some of these fields are now owned by the big, multinational perfume companies such as Chanel.
Though it's not only perfume which has tourists flocking to Grasse year after year. The town's old cathedral, Notre-Dame de Puy, is a poignant tourist attraction. The cathedral was founded in the 11th century and there are no less than three magnificent original paintings by Rubens inside. The altar piece is a work of pure genius by the Italian Renaissance painter Louis Brea.
Many of Grasse's streets are quaint and cobbled, which open out into squares with glistening fountains. The town's well-kept houses have red tiled roofs and pretty facades painted in shades of ochre, pink and cream. Top restaurants and bars are to be found all over the town. If there is one local speciality that the visitor simply must try it's "Fassoum", a type of doughnut made from courgette flowers, Grasse's proudest gastronomic delight.
Whether you are staying in Grasse for the duration of your holiday, are making a fleeting day trip or are visiting on business, it's safe to say with its rich historic and architectural treasures and surrounded by fields upon fields of lavender, roses and olives which roll down to the sea, Grasse will be eternally etched onto your memory and leave you yearning to return.