01 Feb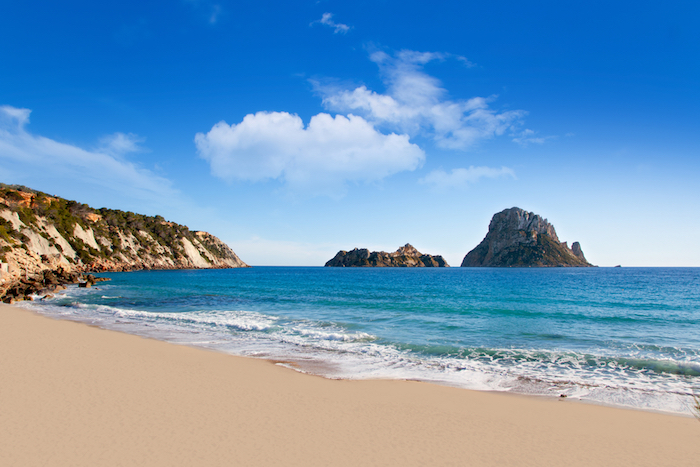 There are places in the world that just radiate a unique aura and Isla Es Vedra in Ibiza is certainly one of them. This is a place where people claim they feel a mysterious force, a place of meditation, spirituality, an island steeped in legend and myth.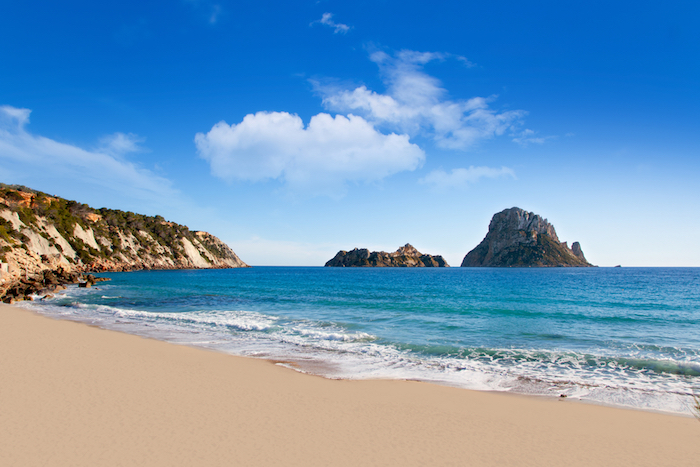 The Ibiza coastline of has many bays, coves and rocks rising from sea. But Isla Es Vedra is by far the most famous. It is so striking that it has appeared as 'Bali Hai' in the 1958 smash hit film South Pacific. It also appears on the cover of Mike Oldfield's Voyager album. He lived in a house overlooking the view, which is now owned by Noel Gallagher of the group Oasis.
The Island of Conejaro, a smaller neighbour, is supposed to be the birthplace of Hannibal the Conqueror.
Part of the reason so many find Isla Ed Vedra a place of extraordinary resonance is because this 400 meter high limestone rock jutting up from the sea comprises of an extremely high concentration of metals and minerals. This gives El Vedra a very strong magnetic field, listed as the third most powerful in the world.
Es Vedra myths and legends
Many locals believe Es Vedra was the setting for the Sirens in Homers epics, and also home to 'Tanit' the Phoenician goddess of fertility that is Ibiza's patroness. Certainly plenty of sacrifices and holy rituals have taken place on this Island throughout its history.
Don Francisco the Palau a Carmelite priest lived on the island in the 19th century and claimed to have witnessed unearthly light beings on Es Vedra and experienced other strange revelations. This has led many to also claim they have seen UFOs hovering over the site and, the more fanciful, to suggest it is a landing place for inter-galactic races.
Es Vedra was also supposed to have supplied stone to help build the Egyptian pyramids.
Atlantis
One of the most compelling Es Vedra myths has to be that the island is actually the tip of Atlantis. Locals believe the Cala D'Hort bay area is the sunken city of Atlantis. Apparently there is a natural cave with a painted image of God Shiva somewhere on the island but surprisingly very few find it. Apparently it requires a perilous descent but rewards with an experience of peacefulness and spiritually.
Es Vedra is a popular place for artists and sculptors, who use its inspiring presence for artistic aspiration. There is certainly an overwhelming sense of presence on the island. Consequently, visiting Es Vedra during your holiday on Ibiza is well worth the time and effort.