06 Nov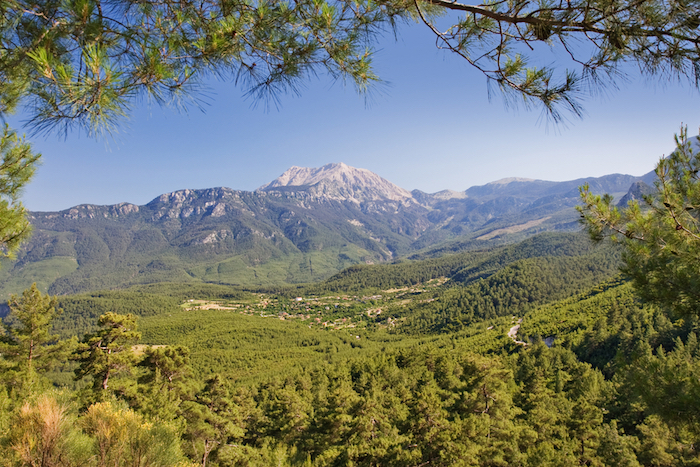 The rural village of Islamlar is nuzzled in the Taurus Mountains not far from the sophisticated Turkish town of Kalkan. With the beauty of the Taurus Mountains on your doorstep, the chic amenities of Kalkan just a 20-minute drive away and the translucent water of the Lycian coast nearby, Islamlar is the perfect base to explore the best on offer in this stunning region of Turkey.
Mountain restaurants serving home-reared trout  
It might be small and rural but Islamlar is renowned for its quality restaurants, which are made particularly famous due to the home-reared trout that features on the menu. Besides home-reared trout, these mountain trout farm restaurants serve authentic Turkish dishes overlooking incredible views that stretch across mountain scenery and out towards the vast expanse of sand at Patara Beach.
This historical village clings on to much of its traditional culture. The village bakery still uses an old mill-stone and the traditional tea garden is still a gathering place for locals to socialise and chat over a comforting glass of tea.
A diverse pick of beaches
The unique charms of the Mediterranean are a stone's throw from Islamlar. Head to Kalkan and you get to take your pick of spending the day on a pretty pebbly cove or relaxing on a sun lounger at a friendly beach club. Travel a little further to the west and you'll reach Patara Beach, with powdery sand that stretches for 18 kilometres.
Patara Beach is the Mediterranean's longest beach and with views looking out towards the beautiful Taurus Mountains, it has to also be one of the most stunning stretches of sand on the Mediterranean. 
Discovering the Taurus Mountains
Combining ancient Roman roads and paths, breath-taking canyons, mighty rivers, picturesque mountain villages, not to mention the Apsendos Theatre, described as one of the best-preserved Roman theatres in the world, the incredibly diverse Taurus Mountains are crying out to be discovered.
At Islamlar you have the very best of Turkey on your doorstep.