24 Apr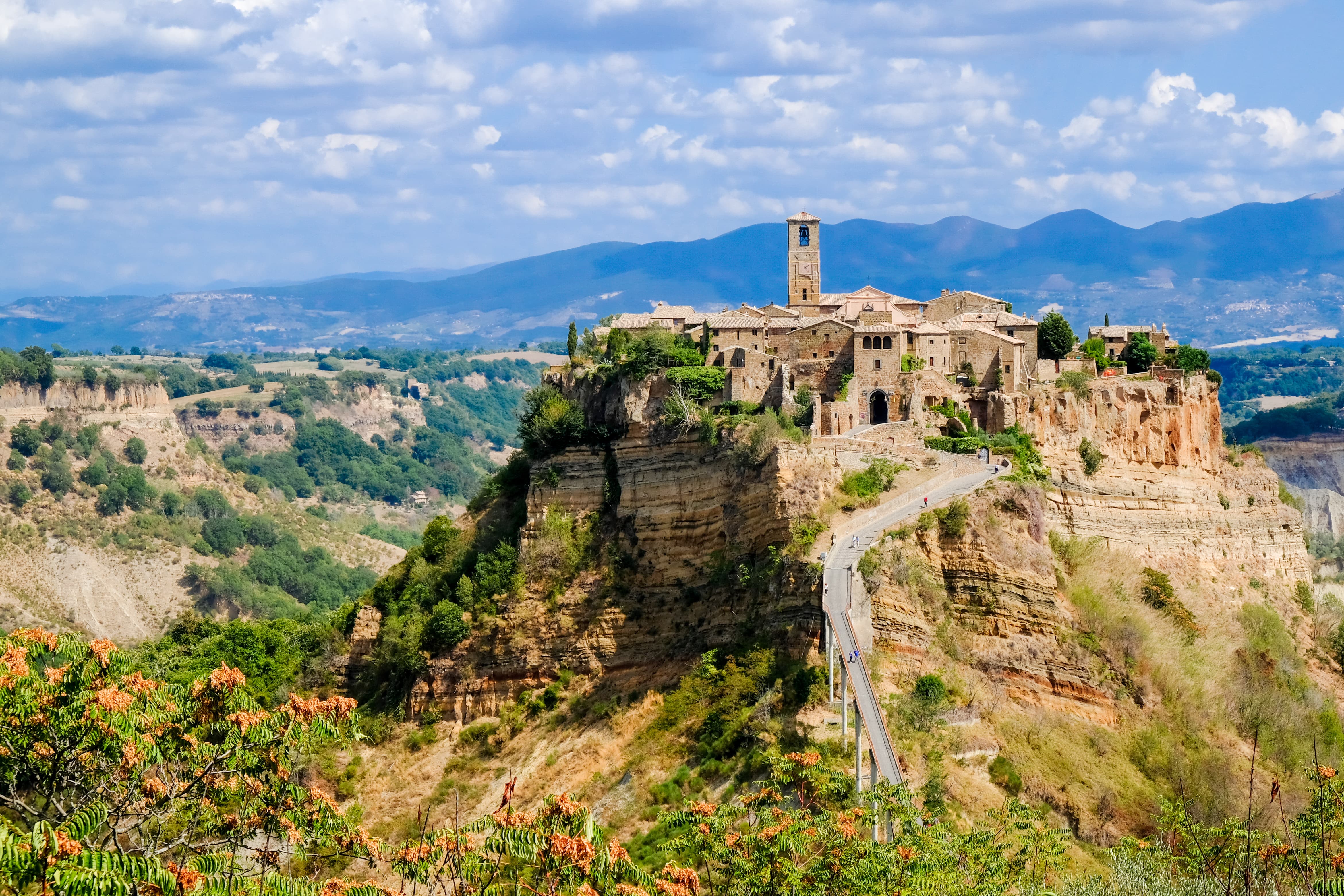 Dubbed as one of the "most beautiful towns in Lazio," Civita di Bagnoregio, on the northern side of the Viterbi province, is a truly spectacular town to visit.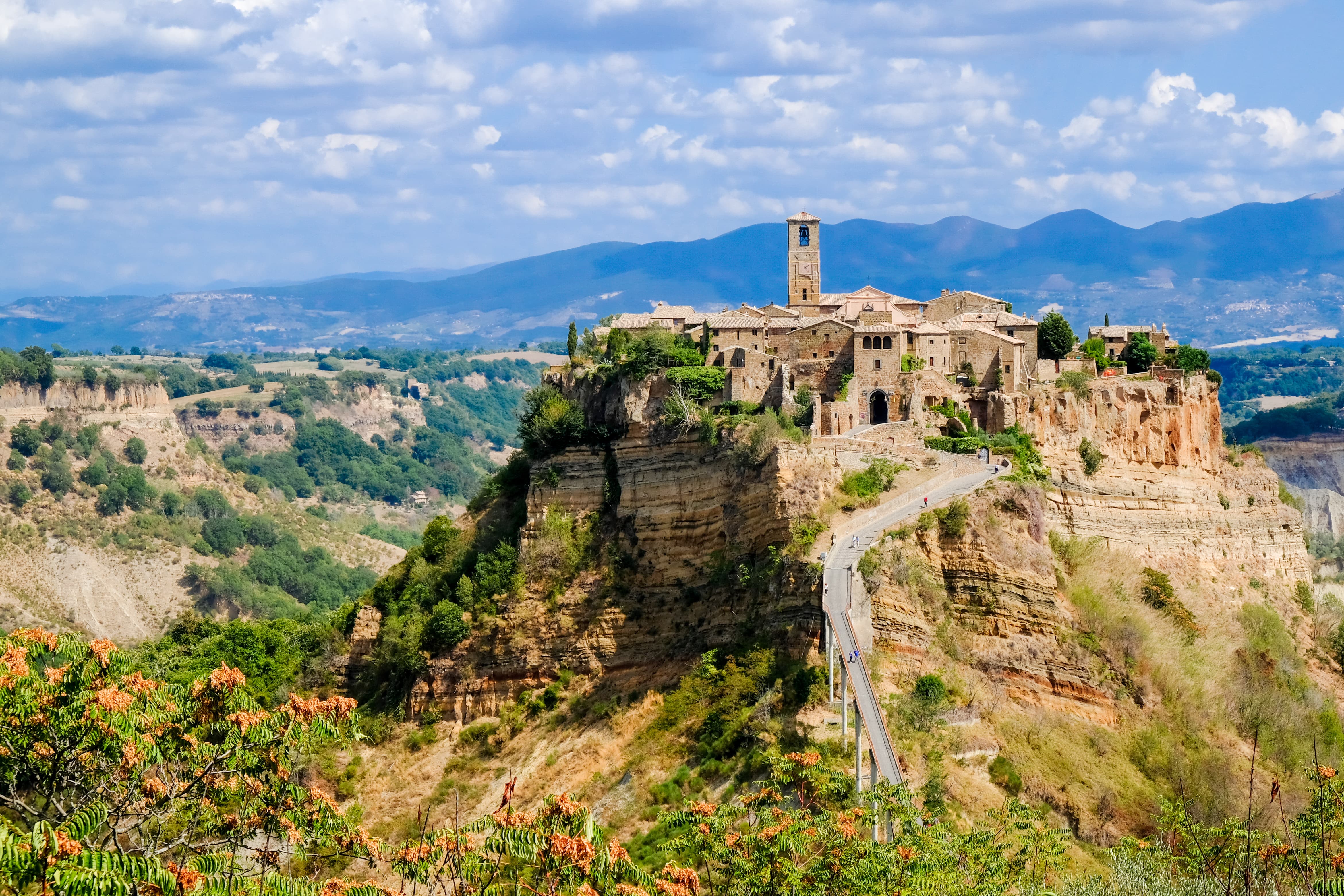 The town's location in itself is tremendous, nestled on the top of a plateau of a volcanic tuff, overlooking the verdant Tiber River valley below.
The roots of this captivating hillside town go back more than 2,500 years to the Etruscans. The Civita – City – was the birthplace of Saint Bonaventure. Bagnoregio is renowned for its incredible architecture which spans many, many years.
Augmenting Civiti di Bagnoregio's appeal and charm is the fact it can only be accessed by a narrow bridge and because of its isolated position has retained much of its original character, remaining unaltered for years.
Bagnoregio enjoys a steady trickle of tourists, many of which come to experience the town's annual calendar of unique traditional festivals.
One such festival is the 'Civita Film Fest', which takes place every June. Celebrating the role cars and motorcycles play in films, the Civita Film Fest is regarded as a must visit occasion for motor enthusiasts.
Each October tourists flock to Bagnoregio for the annual 'Festa del Bosco' – 'Fest of the Wood.' The focus of this popular local event is to celebrate local produce, particularly wine, chestnuts, berries, and wild boar.
In 2006, Civiti di Bagnoregio was placed on the World Monuments Fund's Watch List of the 100 Most Endangered Sites due to the threats of erosion the town faces.