02 Aug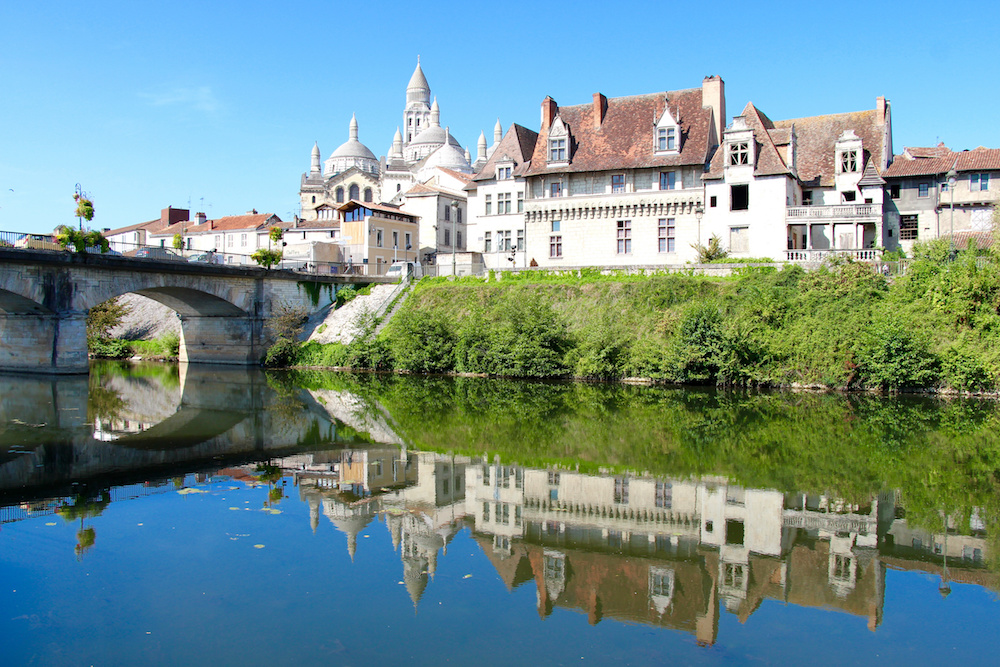 For many here in Britain, the Dordogne always conjured up images of bygone rural England, much like an imaginary and warmer version of the Cotswolds at a slow rural pace of life. There would be buildings of honey-coloured stone and fields of rich green, with wild multi-coloured flowers and villages of very friendly locals.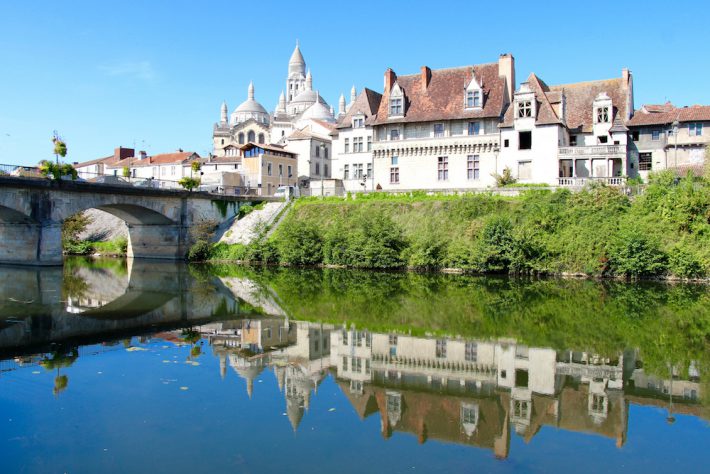 Much of the area is beautiful hill country, with traditional villages, old castles and small country type towns. Tourism has changed it somewhat, but there are still plenty of areas off the beaten track for visitors to discover.
The epicurean area around Perigueux, its capital town, is often referred to as 'La Perigord' and very famous for pate de foie gras, truffles and walnuts. "Le Périgord Noir", located in the south east around the town of Sarlat, is classic Dordogne, with limestone cliffs, fabulous castles (Beynac and Castelnaud) and traditional French villages such as Domme or Laroque Gageac. There are caves full of stalagmites and stalactites, and famous prehistoric paintings, such as at the grotto of Lascaux. Unfortunately the original cave was closed due to erosion, but an exact replica has been carved out close by, and you would be hard pressed to know the difference as it feels very authentic.
To the west lies 'Périgord Pourpre', the area near Bergerac; this part is more low lying, an area famous for its vineyards and classic wines. To the north Périgord Vert, as the green name suggests, is an undulating region of pretty villages, farms, and rivers. These last two areas in particular have given birth to the English vision of 'Dordogneshire'. Small places such as Belves and Mussidan amongst many others have an olde-worlde charm.
If you prefer to avoid the crowds and explore some of Dordogne's great small towns, try to visit Brantôme or Nontron, and Cadouin, near Sarlat, and Eymet in the south of the area, fabulous lesser-known Dordogne treasures.
Vintage Travel villas in the Dordogne
If you're looking for great accommodation in the beautiful Dordogne, you may want to stay at the stunning Le Ferme Margot. This stone-cladded 18th century farmhouse has been renovated to a high standard and is situated in the Perigord Blanc region of the Dordogne. Le Ferme Margot has two bedrooms and can sleep between five and seven guests.
Maison de Lussas is another beautiful villa we are proud to have on our portfolio of properties in the Dordogne. Maison de Lussas is just six kilometres from the town of Nontron and is surrounded by private grounds of rural splendour and even has its own lake! This delightful Dordogne property has three bedrooms and can sleep six guests.