18 Feb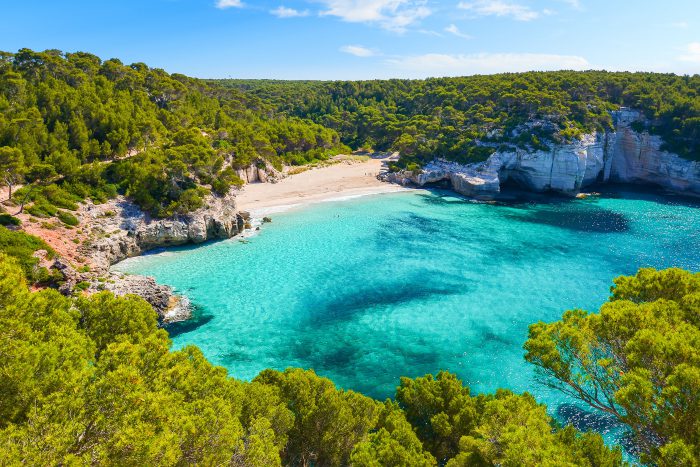 If you're looking for somewhere to relax, unwind and take in Menorca at its quietest and most beautiful, then you may want to head to Santo Tomas.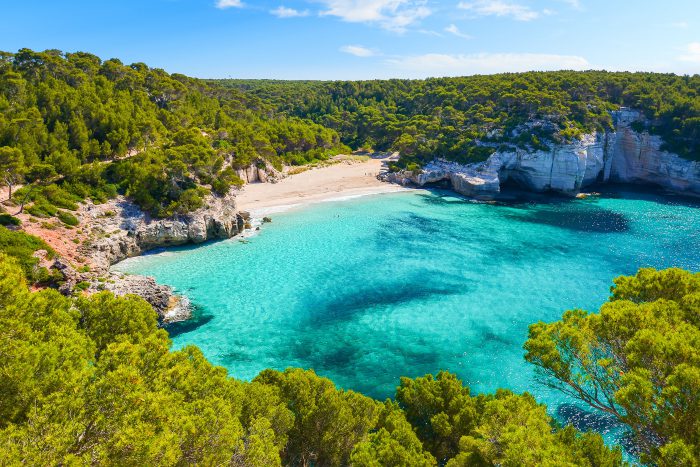 Santo Tomas is situated on Menorca's south coast to the west of Son Bou, which is home to the longest beach on Menorca. The town lies adjacent to the larger town of Es Migjorn Gran.
The most dominant feature of this peaceful coastal town is its long narrow strip of soft golden sand, which is backed by pretty and fragrant foliage.
Despite its appealing quietness, the beach at Santo Tomas does comprise of several facilities to make visitors as comfortable as possible, including water sports, beach bars, a life guard and parking facilities.
Asides its pretty beach, the other principle focal points of the town are its main street that runs through its centre, and a promenade that lines the seafront.
Like most of Menorca, there's plenty of paths and tracks leading from Santo Tomas that allow you to walk to neighbouring towns and explore the densely-populated woodland and immense beauty of this southern part of the island.
Despite being small and peaceful town, Santo Tomas is home to a healthy number of restaurants, offering quality dining of a typical Mediterranean style.
If you yearn for a taste of the Mediterranean, with mouth-watering food, golden beaches, a hot, sunny climate, yet being void of crowds, a visit to the unassuming town of Santo Tomas on Menorca's southern coast might the perfect destination to head to for a memorable holiday on the beautiful island of Menorca.