27 Aug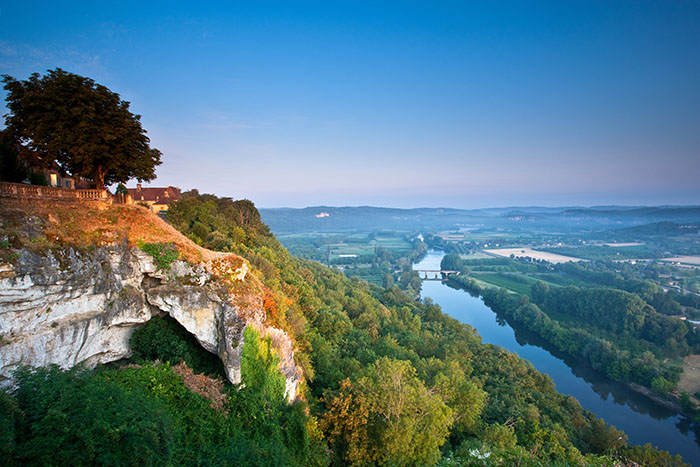 The Dordogne is scattered with beautiful and beguiling villages where visitors can be acquainted with laidback French culture that has remained virtually unchanged for decades. One such village is the picturesque and charming Domme.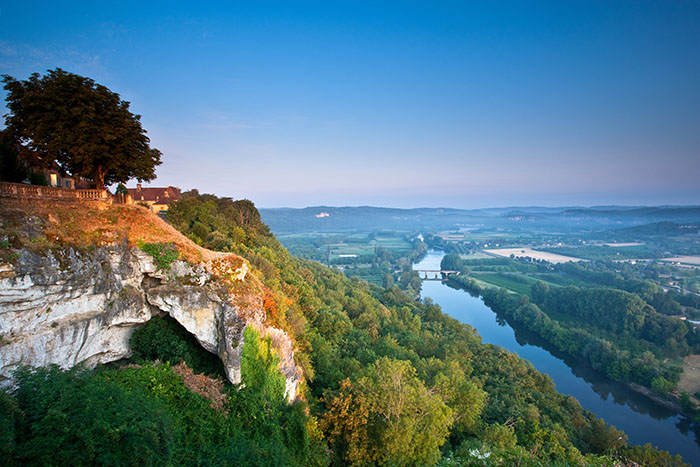 Domme has, justifiably, been awarded with 'one of the most beautiful villages in France' status. This captivating village boasts an enviable position, which undoubtedly augments its beauty, situated high above the Dordogne river. Naturally, the views from Domme are breath-taking, stretching across the emerald fields and valleys this part of France is world-renowned for.
This extremely pretty bastide town was founded in 1283 and has a turbulent history, having repeatedly changed hands between the English and the French.
Domme is entered through an impressive fortified gate, located at the bottom of the main street. Two large towers are located on either side of the gate. During the 14th century prisoners were imprisoned in the towers and the religious symbols they engraved on the walls are still visible.
The town's network of narrow and steep streets are lined with pretty honey-coloured ancient houses, mainly of which are now used as gift shops. Attractive cottage gardens and impressive balconies are adorned in colourful flowers, enhancing the beauty of this pretty hilltop town.
At the pinnacle of the town, is a large open area, where you can sit and relax in a café, whilst soaking up the laidback ambience of this traditional Dordogne village.
It is at this spot where you can enter the Domme Caves. One of Domme's key tourist attractions is its fascinating network of caves, which were used as a hideout during World War II.  These fabulous caves comprise of a network of four galleries, two of which are etched in ancient carvings.
Exploring these dark and mystical caves is a day out in Dommes that all the family will remember.