12 Feb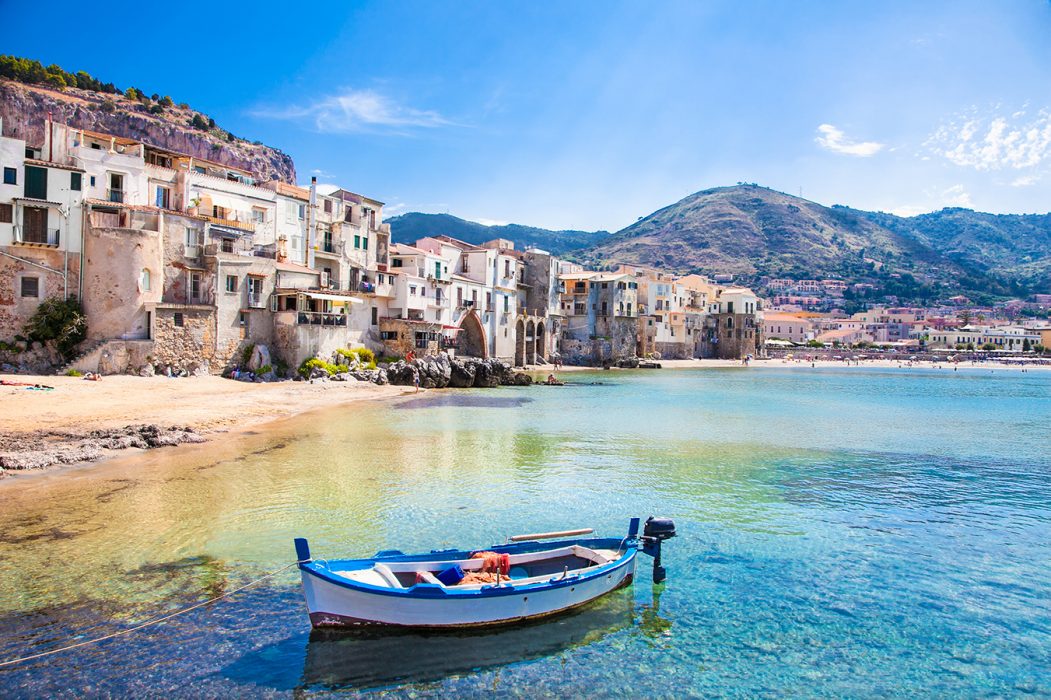 Cefalu is a beautiful seaside town on the northern coast of Sicily, where quaint and charming streets face the Tyrrhenian Sea. This ancient towns remains of the most important centres of culture, art and history on the island and is the perfect place to become acquainted with authentic Sicilian life.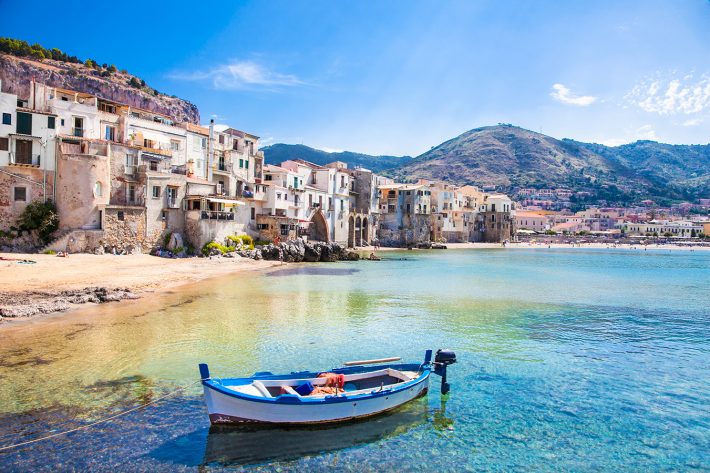 Pinched between the cobalt water of the Tyrrhenian Sea and a huge distinct rock, Cefalu was originally built as a fishing port but has been gradually extended to become a larger town.
The sandy beach at the foot of the town is attractive, flanked by tall medieval houses. The town's historical centre can be found on the eastern side of the beach, where ancient streets wind from a picturesque square, lined with palm trees, popular restaurants and laidback cafes, to the harbour.
A magnificent cathedral looks down on the old town and harbour, which is hailed as one of the most beautiful churches in Sicily. Known as Cefalu Cathedral, this spectacular, double-towered cathedral boasts a stunning façade and an equally inspiring interior adorned in Byzantine mosaics.
As well as the cathedral, there is a wealth of other ancient sites and landmarks in Cefalu, including the 18th century Madonna della Catena, the baroque-style Church of Santo Stefano and the unmissable Church of Saint Trinity, which vaunts an elaborate façade decorated in floral motifs and heads of angels.
The best views of Cefalu and the beautiful coastline that stretches from this historic seaside town, can be found by climbing La Rocca, the craggy rock that towers over the town.
La Rocca was once the location of a Norman castle, built in 1061. Now only ruins of the castle remain on the site, which is reached by walking up hundreds of stairs.