15 Jul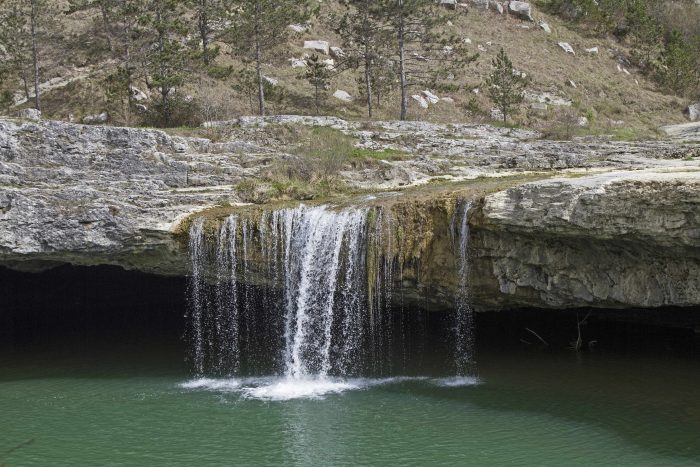 Istria a scattered in plunging waterfalls, so beautiful that they never fail to attract a constant stream of tourists.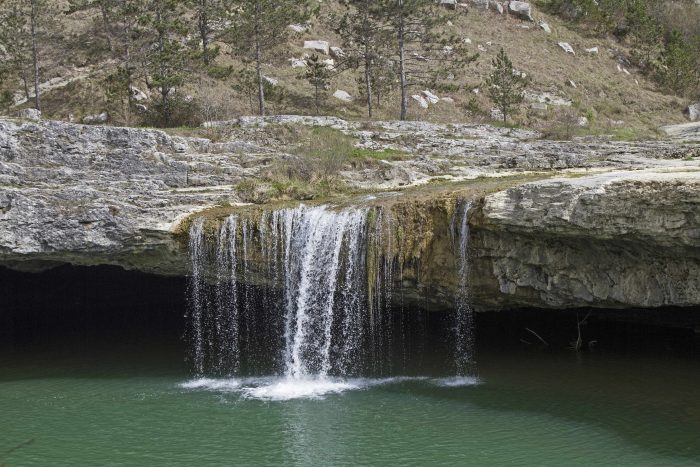 One such waterfall is known as Zarecki Krov, located in central Istria, just 4km from the town of Pazin. Zarecki Krov is one of the largest waterfalls in Istria.
The stunning waterfall plunges into the River Pazincica, the longest subterranean river in Istria.
The water that lies at the foot of this cascading waterfall, is a popular place for swimming, diving, fishing, or simply enjoying relaxing at the water's edge with a picnic or a book.
Asides witnessing the stunning splendour of Zarecki Krov cascading down a ten-metre high limestone rock, visitors can explore the Pazin Cave, where guides take you into a fascinating underground world along a 200-metre trail that meanders to a large hall at an 80-metre underground lake.
One key attraction of the Pazin Cave is its zip wire, which starts at the edge of the gorge and hurtles thrill seekers across the valley to the top of the cave.
The zip line comprises of four lines, two of which are 80 metres long. A 220-metre line reaches speeds of 40 km/h. The longest line is 280 metres and reaches maximum speeds of 50km/h.
For those who prefer their feet to stay firmly on the ground, the town of Pazin is well worth exploring.
This laidback town has a great atmosphere and is home to a number of fascinating sites, including the famous 'Pazin chasm', a huge natural pit with a rock that looms about the Pazincica River.
Pazin Castle is another beguiling attraction, which is the largest and best-preserved medieval castle in Istria.