08 May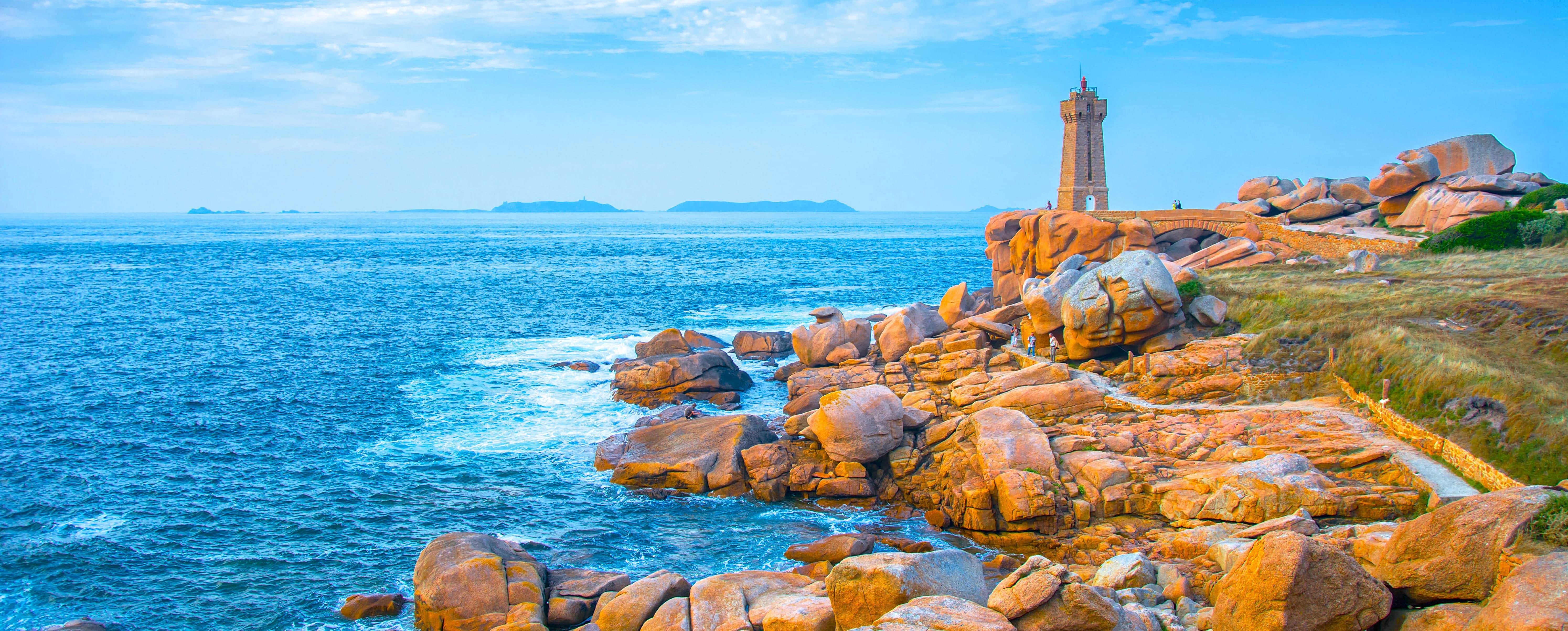 Brittany's Côte de Granit Rose is famous for its beautiful, romantically-coloured rocks that possess a pretty, pink hue that never fails to ignite wonderment in all who visit this remarkable part of the coast.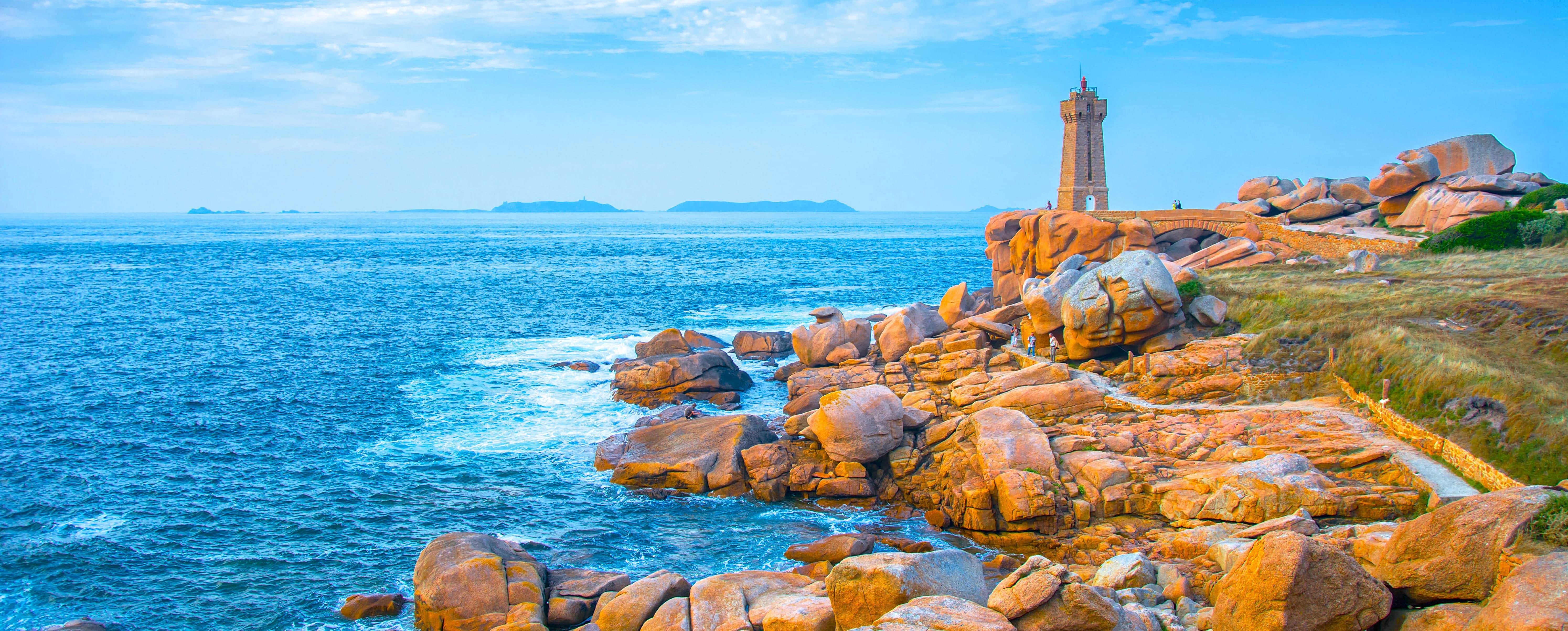 The coastline stretches for more than 30 kilometres in Côte d'Amor department of northern Brittany from Plestin-Les-Greves to Louannec.
This heavily sculptured shoreline has been carved into the rocks over millions of years and is a true paradise for wildlife and walkers.
A favourite activity when visiting the Pink Granite Coast is to gaze at the distinctly-formed rocks that line the coastal path and determine their shapes, imaging whether they look like a rabbit, tortoise, shark, witch, and other weird and wonderful objects.
The pinkness of the rocks really ignites and comes to life as the sun goes down of the Côte de Granit Rose, particularly a romantic time to amble along the shoreline and experience this truly beautiful corner of Brittany.
Curving along the coast for more than 30 kilometres, the Côte de Granit Rose is blessed with a series of tranquil and idyllic coves, inlets and fine sandy beaches, sheltered by the rocks and cliff faces scattered with fragrant pines.
Birds thrive in this vibrantly-coloured landscape and the Sept-Îles National Nature Reserve, a nature reserve of seven islands that lie off the Pink Granite Coast, is home to one of the largest colonies of seabirds, with gannets, cormorants and puffins residing in this beautiful natural spot.
Water sports enthusiasts will also be at home on the Côte de Granit Rose, as this stretch of coastline is a hive for sailing, canoeing, paddle boarding and other thrilling water activities that provide the perfect opportunity to become acquainted with this remarkably unique part of France.
If you are yearning for a romantic break that's away from the tourist trail and where you are immersed in the most stunning of natural landscapes, the wonderful Côte de Granit Rose is simply unmissable.