17 Dec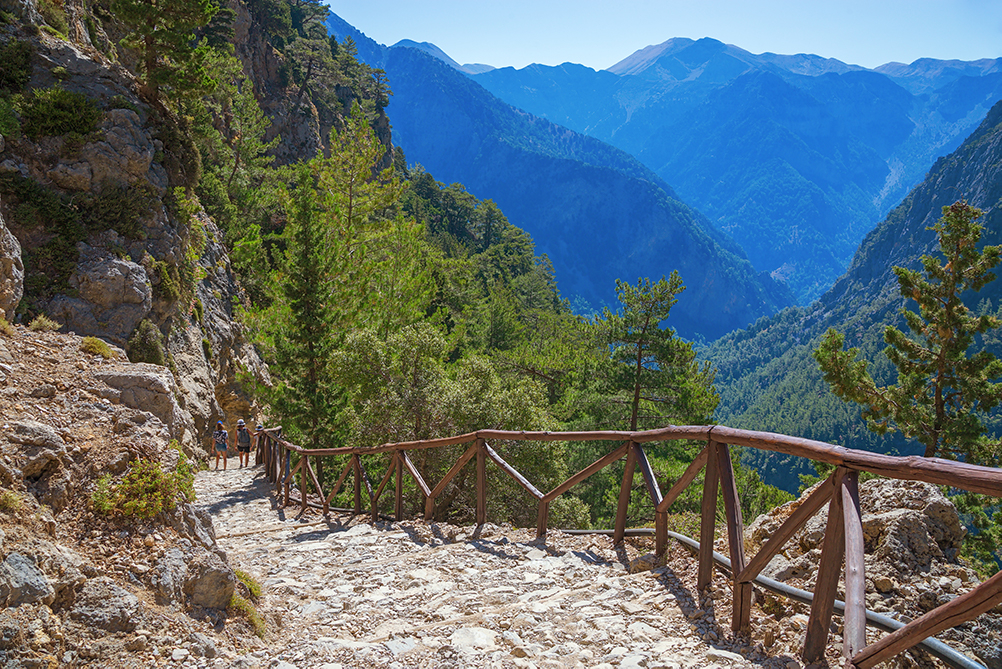 The diverse island of Crete has much to offer visitors. From ancient historical ruins to beautiful beaches, pretty villages and incredible sunsets, this verdant island is a true marvel to explore.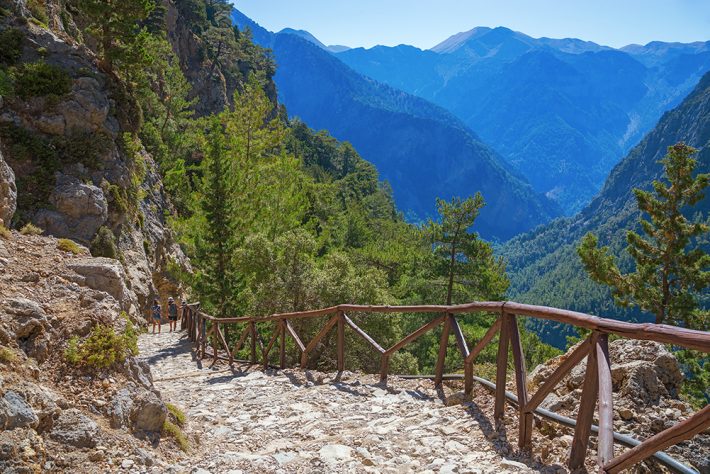 One of the most spectacular parts of Crete is, undoubtedly, the White Mountains, which dominate the central-western side of the island.
The mountains are made predominantly from limestone. Their name derives from their covering of snow during winter and spring. The mountains' snow carpeted peaks contrast majestically to the cobalt sky overhead and the emerald landscape at their feet.
Known locally as the 'Lefka Ori' or 'Madaras,' these mountains rise to over 8,000ft at the highest summit of Pachnes, which towers above a further 30 peaks, all of which break through the 6,500ft mark.
The White Mountains really are a playground for those who yearn adventure, with deep gorges, abandoned villages, and high deserts scattered across these beautifully diverse highlands.
Around 50 gorges are carved into these mountains, the largest and most famous of which is the Samaria Gorge. Being 15km in length and narrowing to just 4m in width at one point, with sheer rock faces soaring above up to almost 1,000ft, the gorge presents a challenge to hikers.
Being easier to navigate, the Imbros Gorge is a popular canyon for families to explore. The stunning Aradena Gorge ends at the beautiful Marmala beach, while the Vrissi Gorge is lined with waterfalls tumbling into pretty mountain pools.
Contrasting to these fertile gorges is a mountain desert, nestled within the White Mountain's highest peak of Pachnes. This unique mountain desert resembles a surreal moonscape appearance and is the only desert of its kind to be found in the Northern Hemisphere. With their great beauty and rare natural landscape, it's safe to say that the White Mountains of Crete provide some of the most spectacular walks in Europe.