17 Sep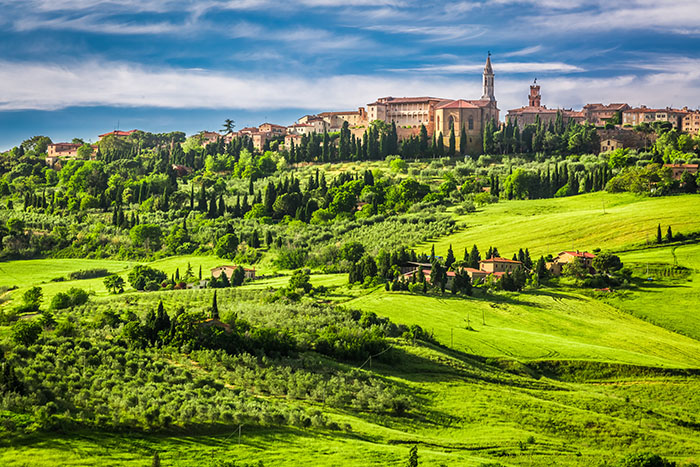 Tuscany is packed with incredible experiences that are unique to this verdant and beautiful central Italian region. With interesting medieval towns poised high on exhilarating hilltops and plunged low in lush valleys, visitors are spoilt for choice about where to head to for a truly memorable and unique Tuscan experience.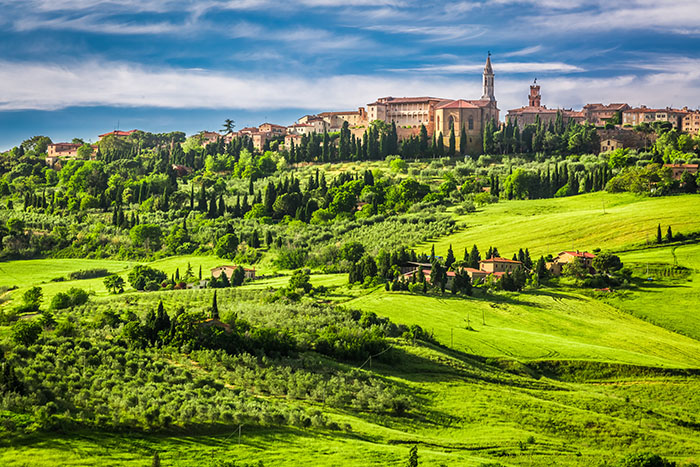 The quaint and pretty town of Pienza would be a good place to start. This small hilltop town can be found in the Val d'Orcia, a stunning valley in the province of Siena in southwest Tuscany.
Pienza's principle focal point is its tiny square known as Piazza Pio II, which is framed by striking 15th century architecture, including the Piccolomini Palace, which was Pope Pius II's summer residence and the Pienza Cathedral.
A network of charming streets intersect with Pienza's main street. These narrow streets are lined with interesting shops and boutiques, selling locally-produced products and items. There are a number of quality restaurants in Pienza where visitors can enjoy first-rate Italian cuisine in the most idyllic of surroundings.
One of the most interesting times of the year to visit Pienza is in during early September when the Feria del Cacio takes place. This tiny festival celebrates the delicious cheese the town makes from sheep's milk known as cacio. On the first Sunday of September, this unique cheese is given the recognition and adoration it deserves in the Feria del Cacio.
Such is the beauty, individuality and charm of this Tuscan hilltop town that it was given UNESCO World Heritage status in 1996.