19 May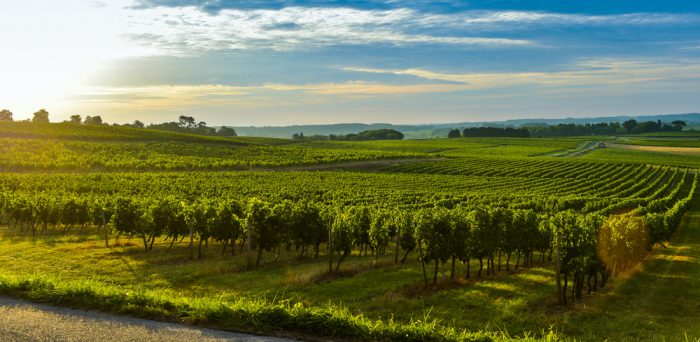 Well known as a superb holiday destination, south west France provides spectacular scenery, brimming with flourishing vineyards. This part of France is a prolific wine-producing area. Whether your preference is red, white, rosé or sparkling, there is limitless amount of opportunity to sample, buy and improve your knowledge of wine by exploring some of the 100,000 vineyards scattered across the region, (no, that is not a typing error). You can also sample some classic vintages at festivals, chateaux and wine tasting festivals.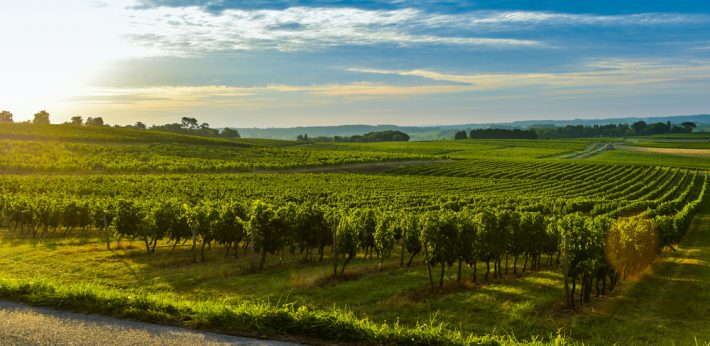 South of Bordeaux, near the rivers Dordogne and Garonne, the local vineyards cover some 40,000 acres.  Bordeaux wines are amongst the most popular around the world. They have full-bodied warmth with a variety of complex flavours, achieved from the aged barrels used for storing. You can sample the wines on site, then order the ones you like at a top-quality Bordeaux restaurant, there's nothing better to accompany a nice piece of meat or game.
The Languedoc-Roussillon region to the west of the Rhône and down to the Côte d'Azur, produces the largest volume of wine per year. This is due to the long period of sunny days producing high temperatures the area enjoys. The grapes ripen rapidly and the wines are rich, full bodied and powerful with high alcohol content.
Fitou Fitou is a red wine found near Perpignan. It has renowned tannic flavours with natural and fruit overtones. This wine is just as good with food or sitting back with a glass and relaxing.
Around the south west of France, there are numerous smaller wineries, some are co-operatives. Explore what they have to offer; sometimes the most unexpected bottle can be the one you have been looking for. It does not matter if you are a true connoisseur, or just stocking up a few to take back home, south west France is the place to go when looking for great wine.
Some wine festivals to visit in south west France include:
Les Primeurs d'Oc Festival in Beziers
Languedoc's grandest wine festival provides more than just wine. Copious amounts of food, dance and theatre are on offer at this well-attended and hugely popular festival.
Salon des Vignerons et de la Gastronomie in Marseille
Marseille hosts a huge food and wine festival, which is attended by well over 400 wine producers. Wine enthusiasts from far and wide flock to Marseille's Salon des Vignerons et de la Gastronomie.
Salon Vin et Terriors in Toulouse
Over 200 wineries showcasing their distinct wines can be found at the Salon Vin et Terriors festival in Toulouse, alongside the region's finest delicacies.