24 Jul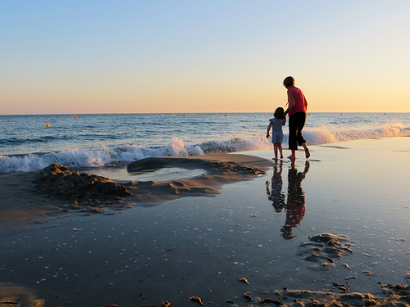 Unlike Ibiza and Mallorca, Menorca is void of the notorious resorts, famed for their 24/7 nightclubs and legendary foam parties. By contrast, Menorca is better known as a quieter, family-friendly island.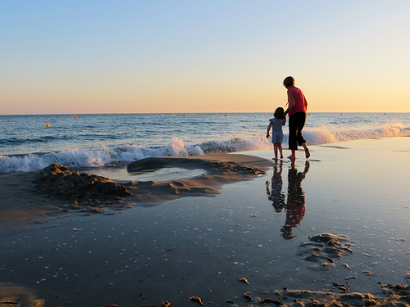 If you are taking the kids to Menorca this summer have a look at the following three great family activities on Menorca that can be enjoyed and remembered by all the family.
Club Sant Jaime Waterpark
A family holiday to Spain simply wouldn't be complete without spending a day at a waterpark. On Menorca, Club Sant Jaime Waterpark provides a tremendously fun day for all the family. Unlike most waterparks in which you pay an entrance fee, at Club Sant Jaime the water chutes are used on a pay as you go basis.
There is however much more to this popular resort than water chutes. Inside games room will keep older children entertained and a large shaded bar and restaurant area serves ice-cold drinks and quality local food. Live acts also provide entertainment in the evenings.
Castillo Menorca
You can enjoy both shopping and playing at Castillo Menorca meaning it's the perfect place for children and adults. With an extensive collection of jewellery, ceramics, gifts, leather goods and designer brands, you'll be able to do all your holiday shopping in one go!
As for the kids, they've got the choice of playing in the swimming pool with a waterslide, go karting, playing mini golf, bouncing on trampolines, and much, much more.
Visit the Castillo Menorca website to find out more about this fabulous family day out in the sun.
Lloc de Menorca Zoo
What began as a small 'farm house project' now includes a comprehensive range of native and exotic animals, Lloc de Menorca Zoo provides an entertaining and educational family day out. Set in beautiful surroundings, Lloc de Menorca features several walk through enclosures where animals roam freely and visitors can really get up close to the creatures. In the farm goats' area, the keepers bring out the animals so children can have physical contact with them.
There is plenty to do on the island of Menorca for all the family, the difficult part is fitting it all in.