29 Jan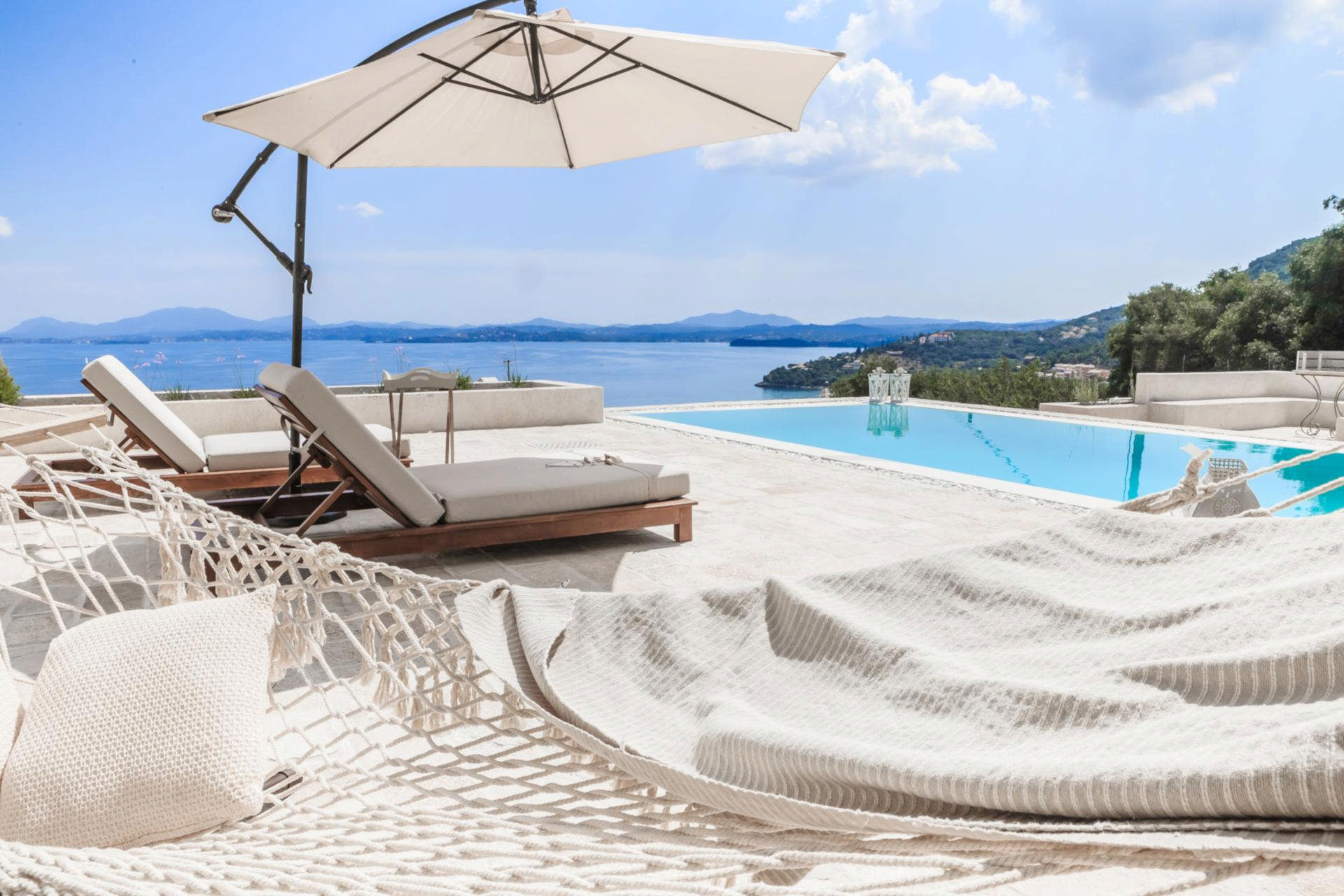 The sister property of Anatoli is the equally inviting Dysi. Like Anatoli, Dysi enjoys the most spectacular panoramic views that look out to the Ionian Sea sparkling under the sunlight and the distant Albanian mountains.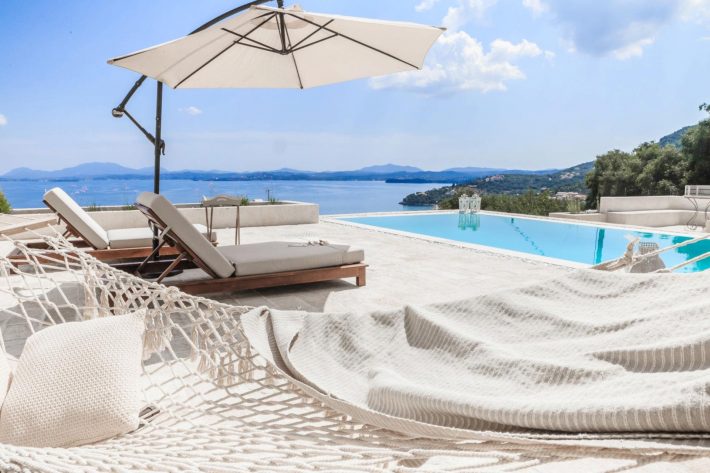 With three double bedrooms, 1 twin bedroom and four bathrooms, Dysi can sleep eight guests in comfort. Internally, Dysi oozes style and sophistication, with a tasteful pastel colour scheme of light grey, cream and taupe, complemented with oak tiled floorboards, mottled flagstone tiles and high vaulted wooden ceilings.
Though contending for well-deserved attention from guests, is Dysi's exterior, where a striking arched portico is the perfect spot to enjoy memorable holiday meals. An infinity-edge pool and expansive poolside terrace make the most of Dysi's awe-inspiring seascape views.
There's plenty to see, do, explore and discover in this beautiful corner of northeast Corfu, including eating in quality seafood restaurants and spending lazy days at the nearby Barbati Beach, and exploring the ancient hilltop monasteries, tranquil mountain villages, beautiful nature reserves, traditional fishing harbours and much more.
For parties comprising of two separate families or groups wanting to holiday together, Dysi and its sister property Anatoli, which are the mirror image of one another and are separated by a high wall, offer the perfect choice of accommodation for larger parties seeking their own privacy.
You can take a look at photos of Dysi, check availability and make a booking to stay at this fantastic Corfu villa at its webpage here.