25 Sep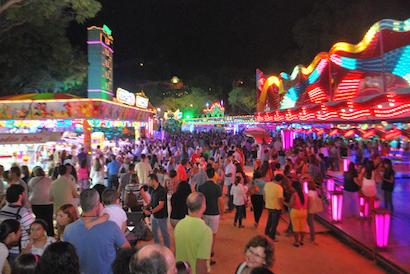 If Spain is world-renowned for its penchant to party until dawn in its monthly, if not weekly, fiestas, then Andalucía has to be king in hosting unforgettable celebrations. And none more so than in the magical town of Arcos de la Frontera. In late September this traditional hilltop town in the province of Cadiz comes alive in a way only the Spanish make possible.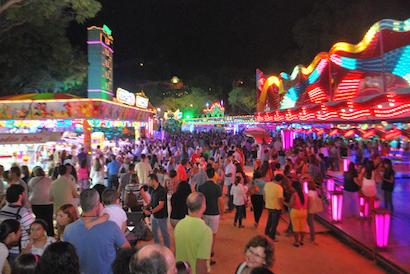 This four-day festival always takes place at the end of September when a throng of revelries of all ages, from different parts of Spain and of numerous nationalities, ascend on this pretty whitewashed "pueblo blanco".
This traditional Andalusian fair is in honour of San Miguel Archangel, patron saint of Arcos de la Frontera. The vibrancy of this especially colourful and joyous occasion is heightened by the typical 'faralaes' costumes, whereby ladies and girls of all ages dress up in only the finest of flamenco attire.
The men are equally as grand, parading the streets of Arcos de la Frontera on horses of only the finest of stock.
At the heart of the celebration is a fun fair and plenty of mouth-watering traditional tapas, washed down of course with lashings of the local sherry. If you want to discover Andalusian culture at its most pulsating, traditional and memorable, then a trip to the Feria de San Miguel in Arcos de la Frontera will provide the perfect opportunity.
This year's Feria de San Miguel is taking place on 26 – 30 September, 2014.
If you are looking for somewhere to stay so you can engross yourself in an unforgettable Andalusian experience, we recommend La Soledad.
This seven bedroom villa is located just six kilometres from the stunning Arcos de la Frontera. Though we should warn you, with a private tennis court, lush gardens and an impressive private pool, you could easily get too immersed in this noble home and miss the celebrations taking place down the road in Arcos de la Frontera!
For more information on La Soledad, visit: https://www.vintagetravel.co.uk/villa_details.cfm?p_id=534
Alternatively you could stay at Cortijo Alcornocosa, a four bedroom property sat in the heart if the heavenly Alcornocales National Park.
This imposingly grand estate that is nestled amid a sea of cork oaks and boasts spectacular views of the surrounding countryside is just a 30 minute drive from Arcos de la Frontera.
For more information about Cortijo Alcornocosa visit: https://www.vintagetravel.co.uk/villa_details.cfm?p_id=331