14 May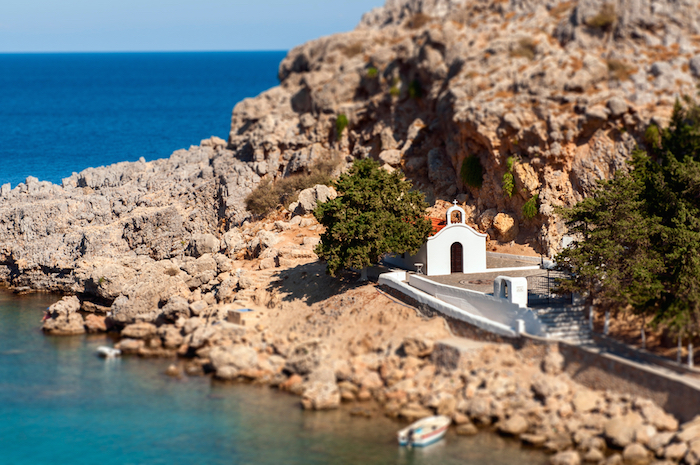 Rhodes is the largest of the Dodecanese Islands. With an abundance of beaches, ancient history, lively nightlife, pretty towns and villages and stunning wooded valleys, there is so much to do on the island of Rhodes.
If you are lucky enough to be visiting Rhodes this year, take a look at five places you simply can't afford to miss.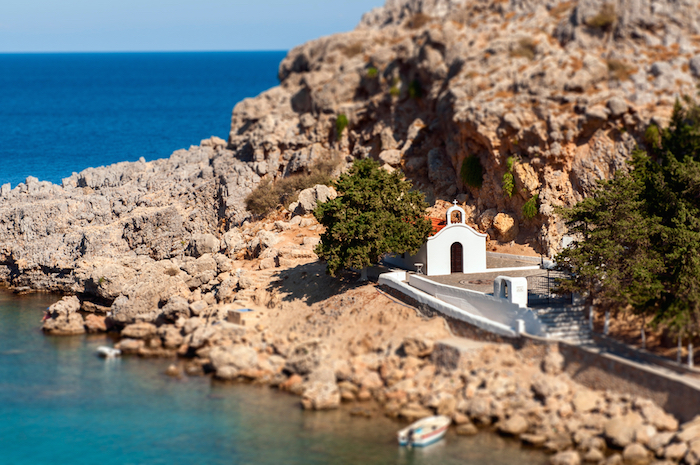 If you're going to be on Rhodes at the end of May then dedicating the time to visit the Rhodes Flower Parade will certainly be a memorable experience.
On the last Sunday of May the Mandraki Harbour in Rhodes Town bursts into life and colour as numerous floats, people in fancy dress and stalls serving food and wine, accompanied by music, occupies the waterfront, as hundreds of locals and visitors ascend on the town to visit this popular event.
The Monastery of Tsampika
This tiny Byzantine church is situated on the top of a hill just before the road that leads to Tsambika Beach.
You can drive halfway up the hill to the monastery but you'll then have to abandon your car and do the rest of the journey on foot – up 350 steps!
The Monastery of Tsampika is perched on top of a hill with an altitude of 300 metres and, as you can imagine, the views are simply divine.
According to legend if a woman who is having trouble conceiving walks up the steps and prays to the Virgin at the top, she will be blessed with children.
Snorkelling at Lindos Beach
With its calm and shallow water, ample water sports on offer, and great snorkelling spots at both ends of the beach, the soft and golden sandy bay of Lindos Beach is popular for a diverse range of bathers, including families, water sport enthusiasts and not to mention snorkelers.
The Valley of the Butterflies
August is a particularly great month to visit the stunning Valley of the Butterflies, as this is when thousands of the genus Panaxia species descend on the valley to reproduce.
This colourful valley of unique biodiversity is located five kilometres to the south east of Theologos.
Visit Ancient Kamiros
Situated on Rhodes' north western coast is one of the island's three ancient cities – Kamiros. This ancient city united Lindos and Lalyssos in the 5th century BC. It was one of the three large Doric cities of Rhodes, designed to create a powerful city state.
During Kamiros's golden era of the 6th century, it was the first city on Rhodes to make its own coins.
Today you can visit the ruins of an ancient Mycenaean necropolis at the ancient village of Kamiros – Just another great thing to do on the beautiful and unique island of Rhodes.