Five diverse things to do in the Corfu town of Kassiopi
With a picturesque setting, swathed in history and a thriving night scene, it is hardly surprising the town of Kassiopi in the north east corner of Corfu remains a popular holiday resort.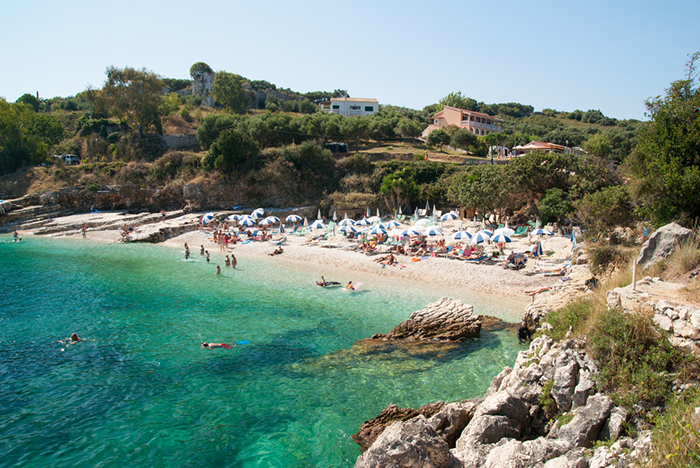 With an incredible backdrop of Mount Pantokrator and surrounded by hills drenched in vines, citrus trees and olive groves, Kassiopi's setting certainly is spectacular. If the lure of this pretty Greek town that combines traditional culture with a rich tourist scene appeals, then take a look at five great things to do in Corfu's Kassiopi.
Visit the beach
With a periphery of soft sandy beaches and characterful pebbly coves, the island of Corfu was made for lazing on the beach and swimming in the tranquil waters that lap the island's edges.
The main beach at Kassiopi is a pebble beach. It is well-facilitated and child-friendly with plenty of sunbeds to hire. Kassiopi Beach is clean and well-maintained and was given a Blue Flag Award, providing the perfect spot for relaxing on the beach.
Historical remains
The town dates to approximately 200BC when the King of Epirus realised how strategically important the north east coast of Corfu was to help defend the island. The town has a number of remains that bear witness to Kassiopi's ancient past.
Overlooking the harbour are the remains of the town's Byzantine castle. The Church of Kassiopi is another great site built on top of the old temple.
Relax in a Kassiopi restaurant
One of the town's main focal points is its harbour, which boasts a quaint and pretty square that is ideal for soaking up the traditional culture of Kassiopi. By the same token, the harbour is home to a number of quality restaurants and bars, where you can enjoy dishes on an international scale, including Italian, Mexican and Chinese.
Experience a Kassiopi disco
After dark, several discos open their doors in this area for those wanting to experience the town's fairly lively night-time entertainment.
A great spot for water sports
Kassiopi is home to a quality diving centre, where all ages and abilities can have lessons or go on diving excursions. The town also combines a diverse range of modern facilities, including water skiing, paragliding and boat hire.
Where the modern and lively meets the ancient and relaxed, you'll find it all in the interesting and pretty town of Kassiopi.