19 Aug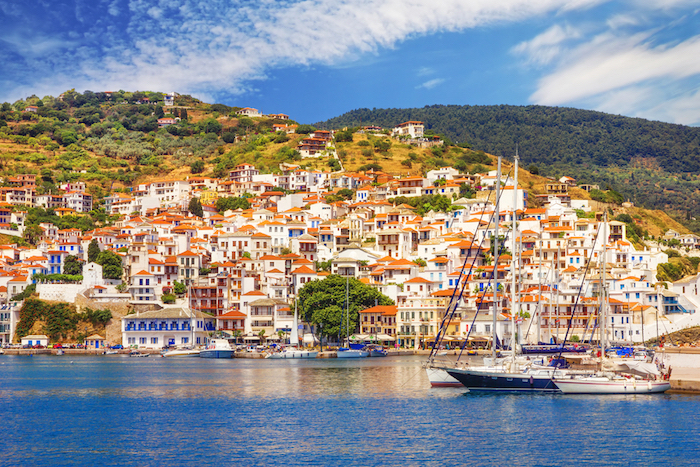 Skopelos is a wonderful island that is blessed with beautiful beaches, kissed by translucent water and framed by a backdrop of dense forests enveloping craggy rock faces. With atmospheric taverns and pretty towns and villages, Skopelos is the perfect place to become immersed in traditional Greek life.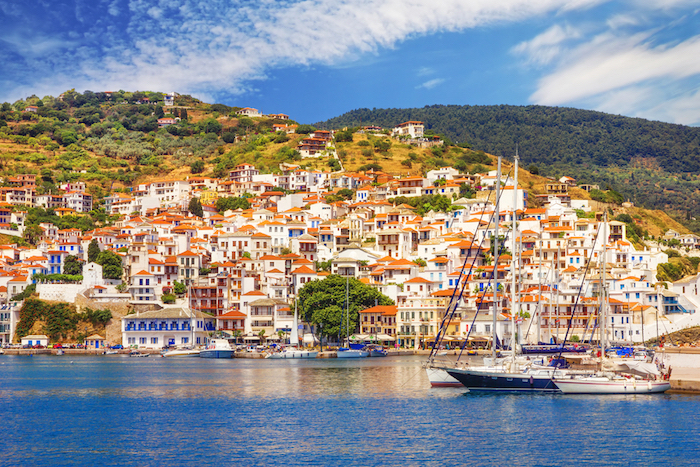 If you are visiting Skopelos this summer and are planning your itinerary, take a look at the following five great sightseeing excursions on this charismatic island.
The Church of Agios loannis Kastri 
When the 2008 romantic comedy Mamma Mia was filmed on Skopelos, many of the scenes took place at the Church of Agios loannis Kastri. This beautiful church stands on the summit of a rock to the north of the island. It boasts incredible views across the island's coast and out towards Alonissos.
110 steps carved into the cliff climb to the church. If you're tired when you reach the bottom, you can always relax on the small beach that lies at the foot of the rock.
Monastery of Evangelistria 
Just a few kilometres to the east of Skopelos Town is the Monastery of Evangelistria, one of the most important monuments of the post-Byzantine era.
The monastery lies on the slopes of Mount Palouki. Built in 1712 but renovated in the mid-1700s, this fortress-shaped building is a remarkable feature of the island's rich and varied landscape. Being situated high on the mountain slopes, the Monastery of Evangelistria enjoys incredible views of the Aegean Sea and Skopelos Town.
Glossa Village
Approximately 25 kilometres to the North West of Skopelos Town is Glossa Village. Built into the slopes of a mountain and surrounded by thick pine forests, the whitewashed village of Glossa is true sight for sore eyes.
Monastery of Taxiarhes 
There are a number of sightseeing excursions that are well worth a visit in Glossa and its vicinity, such as the Monastery of Taxiarhes.
This quaint monastery was built by the Turks during the Turkish occupation of Skopelos. An ancient Christian church, which dates back as far as 672AD, lies within the monastery's walls.
Ruins of a Roman bath 
Also close to Glossa are the ruins of a Roman bath. The ruins can be found not far from the port of Glossa, where the Temple of Athena from the 5th century and the remains of the citadel of ancient Selious of the 4th century BC can also be found.
With a periphery blessed with fantastic beaches, it is easy to forget about Skopelos' many great ancient sights and treasures, but as we can gather from the ones mentioned above, exploring the island's ancient history and culture would be well worth the effort.