29 May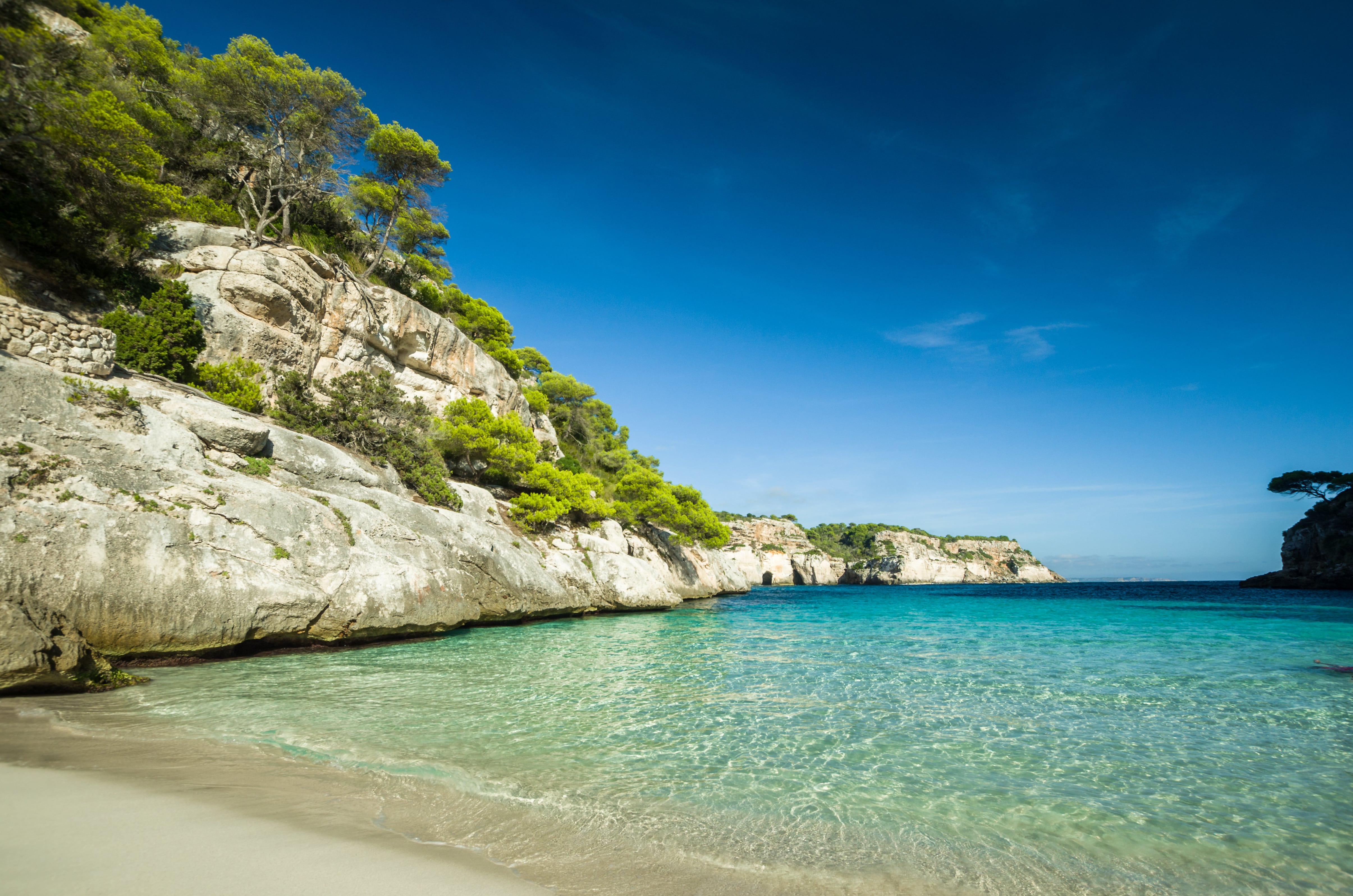 For anyone looking for a tranquil beach holiday, the sun-swept island of Menorca would make a great choice, given the fact that as well as being remarkably beautiful, this small island is one of the least visited of the Balearics.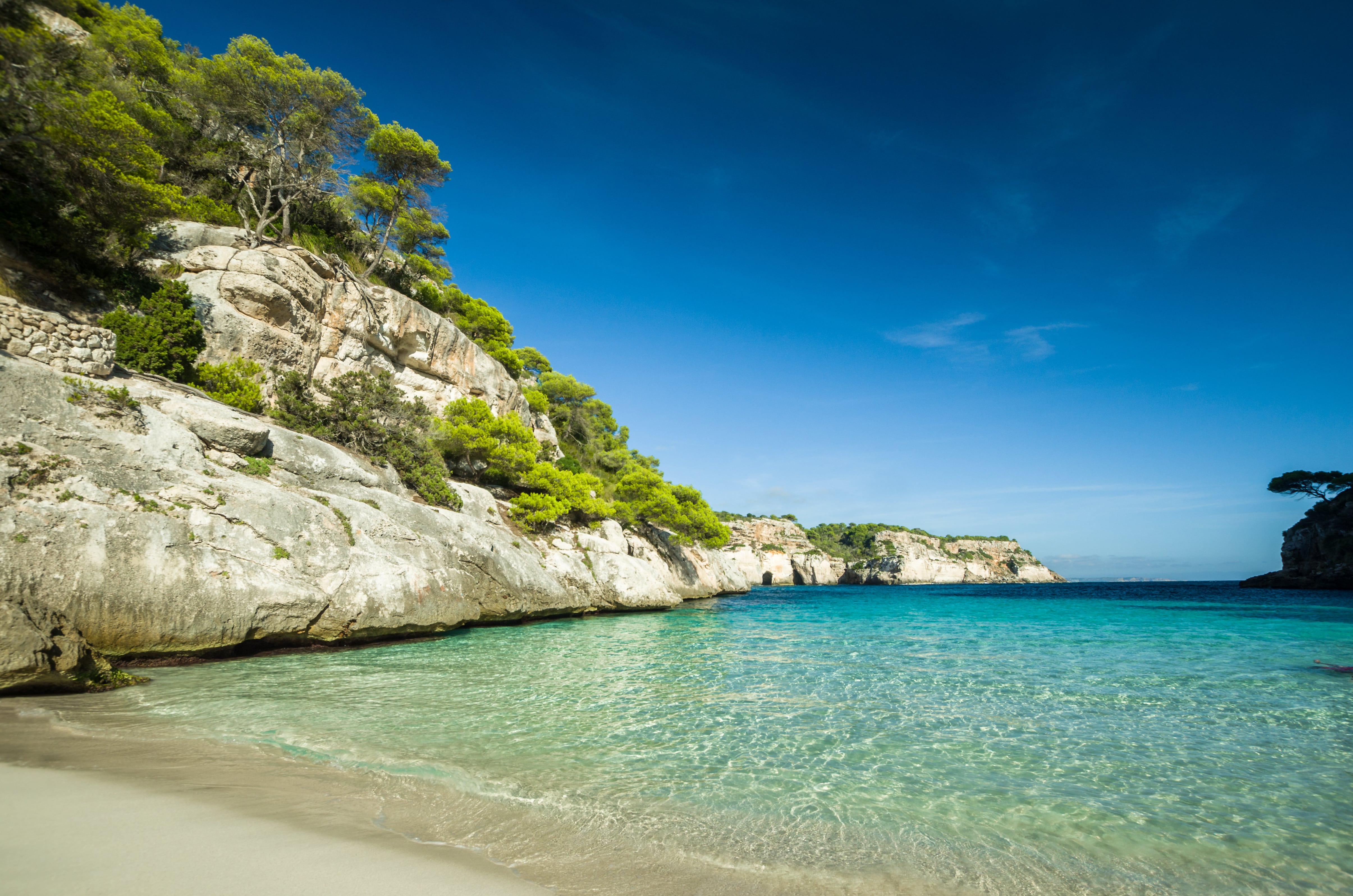 Menorca is, quite simply, a beautiful paradise filled with beach coves and clear turquoise waters.
Menorca may be smaller than its sister island Mallorca, but it is actually home to more beaches. There is almost 700 square km of beach on the island, along with 216 km of pristine coastline.
Thanks to UNESCO's Biosphere Reserve protection, Menorca's striking beaches are protected and therefore able to retain their natural order while remaining seemingly untouched.
As such, there are plenty of spots to set up shop to enjoy a day of sun, relaxation and surf.
One such spot is the stunning Cala Macarella, located to the south-east of the island, just several kilometres from the town of Cala Galdana.
With white sand caressed by clear water and backed by steep hills scattered in pine trees, Cala Macarella is an idyllic spot to lay down your towel for the day and relax amongst the most scenic of natural surroundings.
Marked by calm crystal-clear waters and a charming environment, Macarella is, quite simply, a beautiful beach destination to experience authentic, tranquil Menorca.