31 Jul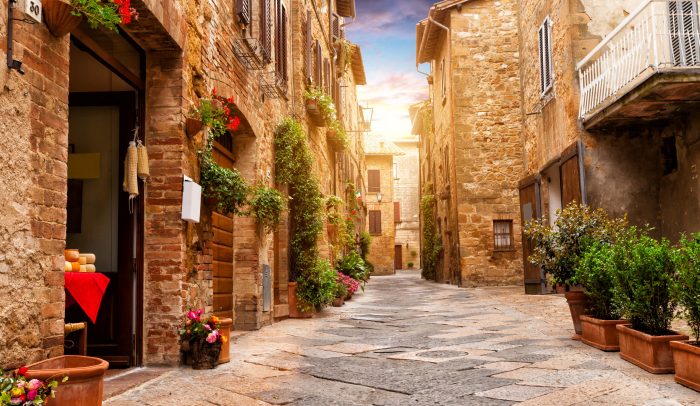 Tuscany is scattered in beguiling towns and villages surrounded by the most idyllic of natural landscapes, where time seems to stand still.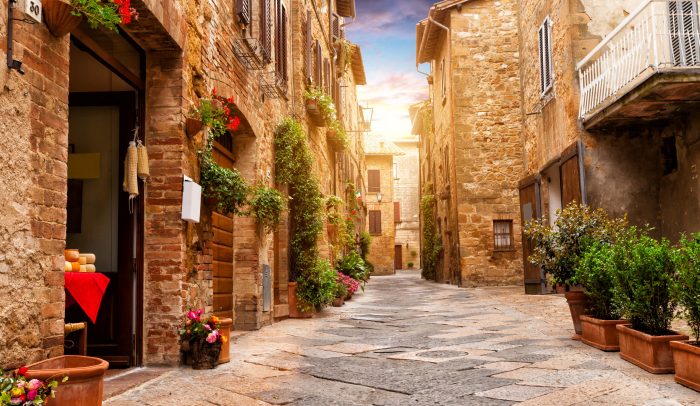 One such village is Pienza, a small habitation in the beautiful Val d'Orcia valley in southern Tuscany. Enjoying an elevated position high on a hillside, this pretty little village boasts incredible views of the verdant valley that lies beneath it.
Despite its small size, Pienza is a hub for art, history and culture.
Referred to as the 'ideal city of the Renaissance,' Pienza was created by the Enea Silvio Piccolomini, who later became Pope Pius II.
Piccolomini was born in what was then a humble village known as Corsignano. Determined to convert the village into his vision of a utopian city, the town was transformed into a quintessential village of the Italian Renaissance, with a cathedral, palace, town hall and beautiful central square.
Wandering around these great buildings is the perfect way to become acquainted with Pienza's unique history and architecture. The town's grand cathedral, the Cattedrale dell'Assunta, has paintings on display by iconic artists of the era.
The magnificent Palazzo Piccolomini is equally impressive, providing the most breath-taking views of the Val d'Orcia below. Such is the grandeur of the palace that it was used by Italian director Franco Zeffirellias as the location to film his romantic and famous film 'Romeo and Juliet.'
Many enthralling events take place in Pienza all year round, but one of the most famous is the Fiera del Cacio, which takes place in early September. This popular annual event celebrates the local products produced in the town, particularly pecorino cheese.
Many traditional folk activities and spectacles are put on during this festival, in which locals and visitors, young and old, can take part in.
Learning about the town's fascinating art, history and culture can be tiring work. To quench the thirst and satisfy the appetite of residents and visitors, Pienza is home to a number of quality restaurants, which serve exquisite local food, where you can indulge yourself on the mouth-watering dishes, washed down with refreshing drinks.