29 Jun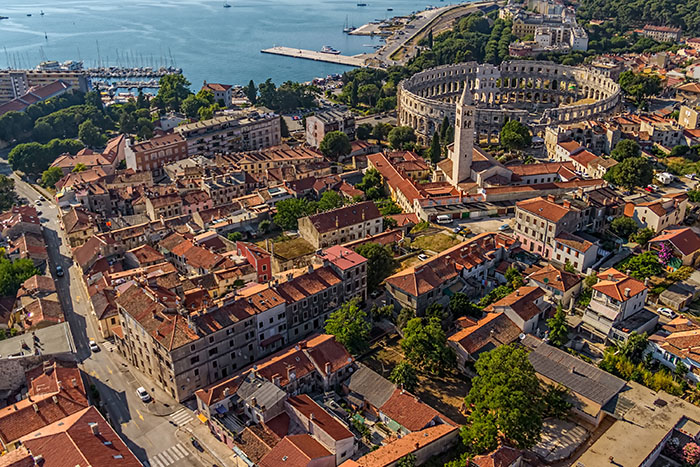 The coastal city of Pula on Croatia's Istrian peninsula is a pleasure to visit all year round. There's so much to see and do for all the family in this thriving city, which is the largest city in Istria. If you're lucky enough to be heading to Pula sometime soon, take a look at the following four fabulous things to do in this ancient city.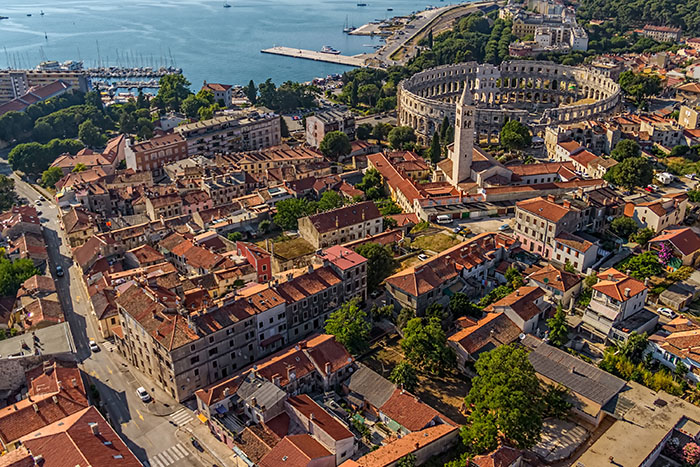 Visit Pula Arena
The great stone walls of the Roman coliseum are visible from almost anywhere you are in Pula. This three-tiered arena was built in the 1st century AD and remained a focal point for bloodthirsty spectacle and gladiatorial fights until the 5th century. Pula's Arena is one of the best preserved Roman amphitheatres that's still standing today, which now plays host to many memorable music and arts events.
Witness the Cathedral of the Assumption of the Holy Virgin
Located on the south side of Pula bay, this impressive cathedral was built in the late 4th and early 5th century AD as a place for Christian worship. Whilst the original cathedral was decorated flamboyantly with floor mosaics and frescoes, only a small section comprising of the original mosaics has survived and is present in today's Cathedral of the Assumption of the Holy Virgin.
Take a trip to the Triumphal Arch of Sergius
The iconic monument known as the Triumphal Arch of Sergius was also built in the 1st century AD, in honour of the Sergii family, who died in the battle between Mark Antony's Egyptian-Roman army and Octavian's Roman army. This ornate ancient arch acts as an enthralling doorway into the old town centre.
Stroll around the marina
Pula's marina is a beautiful spot to meander around and take in the sheer beauty of this ancient Istrian city. Watching the sun setting in a balmy evening sky as elegant boats bob up and down in the water whilst sipping quality Croatian wine in a harbour-side restaurant, has to be one of the most magical memories of a holiday in Pula.