17 Feb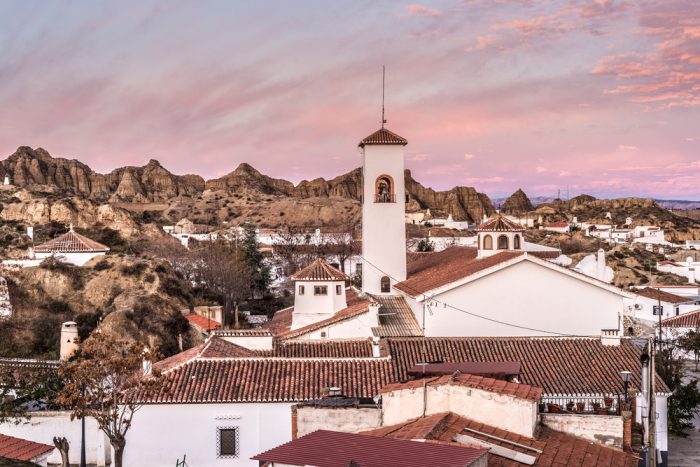 The sun-scorched lands of Andalucía in southern Spain are brimming with secret gems, quirky sites and off-the-beaten-track delights. Vintage Travel explores some of Andalucía's lesser-known treasures.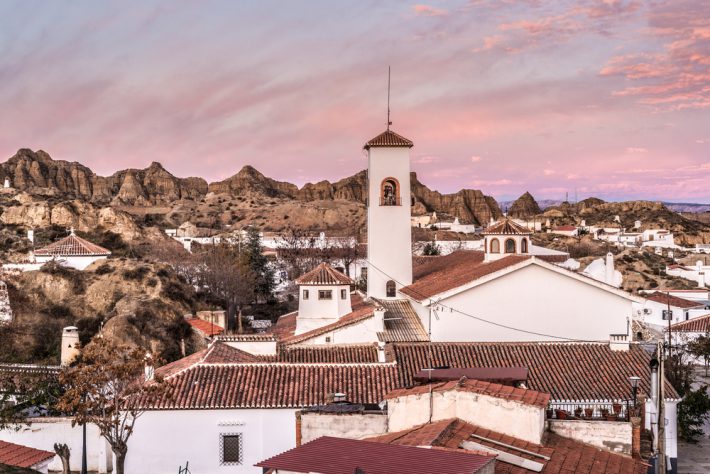 Cave houses
You may not fancy living in one, but the cave houses of Andalucía are well worth a visit. You can stand on a hill amongst numerous white chimney pots and realise that beneath your feet are dozens of cosy hobbit style homes. The traditional market town of Guadix, to the east of Granada, has a museum dedicated to cave houses, and one or two friendly locals are only too willing to let you look inside their traditional homes.
Castril and the Caminito Del Rey
The pretty village of Castril has a gorge walk that is not too frightening when you walk on planks set in the cliff face over the water filled chasm. But for the real experience head to the Caminito Del Rey, near Malaga, but only if you have a good head for heights! With a little bravery you will be rewarded with an incredible vista.
Castles
The Castle at Calahorra is simply spectacular as it stands proud overseeing the local landscape. Built around 1509 it was one of the first Italian style Renaissance castles built outside of Italy, and is in structurally good condition. Salobrena also has an interesting castle, which crowns a winding road of whitewashed houses and looks over the sea. It's hardly surprising that Salobrena's castle is regularly painted by artists.
The Alpujarras
Head for the stunning Alpujarras, a scenic route that passes through pretty whitewashed villages such as Pampaneira, Bubion and Capileira.
Ronda
The whitewashed hilltop town of Ronda is well known, but could be classed as the best 'out of the way' gem. The winding drive to Ronda round hairpin bends that snake across mountains and gorges, is spectacular, and the town is certainly a place not to be missed.
Andalucía is a region that needs to be explored by car to get the most out of your holiday. Book self-catering accommodation and use it as a base to explore different areas and sites these culturally and scenically-inspiring region of Spain is blessed with. Take a look at these two examples of quality self-catering accommodation in Andalucía. 
El Tajaral, El Gastor, Ronda
With stunning panoramic vistas, this classy self-catering holiday home has two bedrooms, two bathrooms and sleeps four. Take a look at this stylish villa in El Gastor, Ronda.
Casa Anvife, Órgiva Alpujarras, Granada
Set in the beautiful Alpujarra region, this open plan style cottage is set in extensive grounds, comprising of a lawn, a swimming pool, covered and open terraces and fruit orchard. Casa Anvife has three bedrooms, one bathroom and can sleep up to six guests.