29 Oct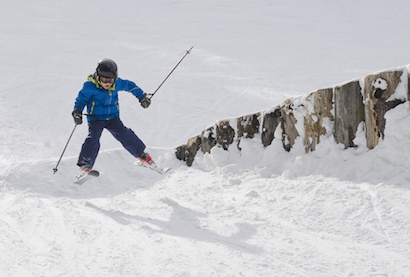 Whether it's a rosy-cheeked toddler trying his luck on the slope for the first time, or a smile put on a moody teenager's face who has finally succumb to the fun of the piste, family skiing holidays can be a rewarding and bonding experience for everyone involved.
That said, heading to the slopes of Europe with the family in tow is not without its ups and downs (excuse the pun). If you are planning a skiing holiday this winter with the family have a read of the following tips to help your holiday run as smoothly as the snow you'll be skiing down.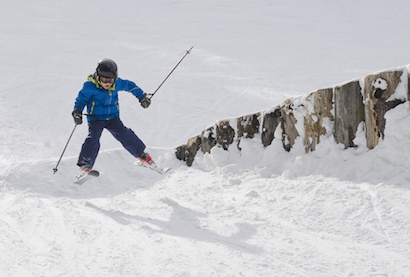 Opt for a family-friendly resort
Some ski resorts are considerably more child-friendly and family-orientated than others. When researching the different resorts look for features such as beginner slopes for children, child-minding facilities and activities for kids off-piste.
Spending a week or two in a resort that isn't geared up for children can be binding for everyone involved.
Let there be layers!
A cold child is an unhappy one so make sure you pack plenty of warm clothing for the trip, including lots of layers. Pack thermal vests, plenty of gloves and lots of thick socks – it's better to have a warm child who can peel off layers than a cold child!
Don't forget the sunglasses
As cold as Alpine weather can be in the winter it can be equally as sunny. The deep azure cloudless sky contrasting to the dazzling white snow densely strewn over the mountains casts a winter wonderland scene like no other. These beautiful contrasts can however potentially harm the eyes, particularly those of children.
Help keep the whole family's eyes protected by taking sunglasses on the trip which are specifically designed for skiing.
Book child care well in advance
Nannies, babysitters, English-run crèches and supervised children's entertainment is in big demand in many ski resorts. If you plan to have some 'adult time' during your skiing holiday, to avoid disappointment make sure you book child care well in advance as it can get booked up quickly.
Putting the kids in supervised entertainment is also a great way for them to make friends and have fun with other children during the holiday.    
Have ski or snowboarding lessons prior to the trip
Skiing holidays can be considerably more enjoyable if you have mastered the art of skiing, or at least some of it. You might not be ready to tackle the Winter Olympics but ensuring the whole family gets some practice in prior to the holiday will mean you spend less time on the beginners' slopes and more time on the piste!