05 Jan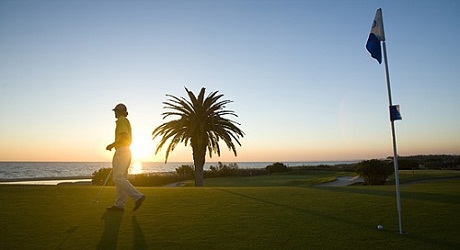 Are you looking for details of the top five Algarve golf courses?
The Algarve has been described as being a 'golfer's paradise'. With the main golfing season in the Algarve ending in late spring, now is the time to start planning your golfing getaway in Portugal's southernmost province.  A 'golfer's paradise' doesn't get its reputation for no reason, and naturally, with such a complimentary nametag, the Algarve is home to many quality golf courses.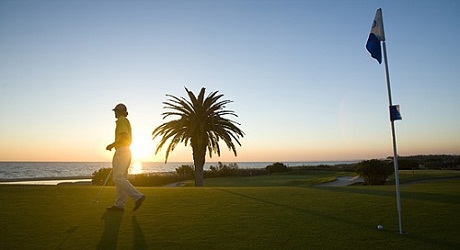 Although the weather may be mild and the days becoming progressively longer in all regions of this beautiful province, the golf courses here can be vary a great deal in quality and price. To help you on your mission to find the best golf courses the Algarve has to offer, we've complied the top five…
Vale do lobo Golf and Beach Resort
Having been based on the ideas of the legendary Sir Henry Cotton and later re-developed by the American golf architect Rocky Roquemore, Vale do Lobo is described as a "world of golfing excellence." Consisting of two of the most challenges courses in the Algarve, Vale do Lobo has hosted the Portuguese Open twice.
Golf in the Algarve is hard to beat  playing amongst the pine and fir tree-lined fairways to the Atlantic.
Oceanico Golf Club, Vilamoura
Being Europe's largest private golf resort, the Oceanico has five different courses and caters for all levels of golfers. Formerly known as the Vilamoura Old Course, the resort was opened in 1969 and hosted the Portuguese Open in 1970 and 1979.With comprehensive facilities including shops, restaurants, bars, a golf clinic and golf academy, the Oceanico Golf Club, offering great value golf in stunning surroundings, remains one of Algarve's most popular golf resorts.
Oceanico Golf Club is located 20 minutes from Faro.
Alto Golf and Country Club
Situated within immaculately landscaped gardens with stunning sea vistas, the Alto Golf and Country Club is one of the Algarve's premier golf resorts. Also designed by Sir Henry Cotton, the club's 18 hole, Par 72 golf course provides an inspirational and satisfying game of golf for all abilities.
For one of the finest golf breaks in Portugal, you should consider the Alto Club.
Pestana Golf Resort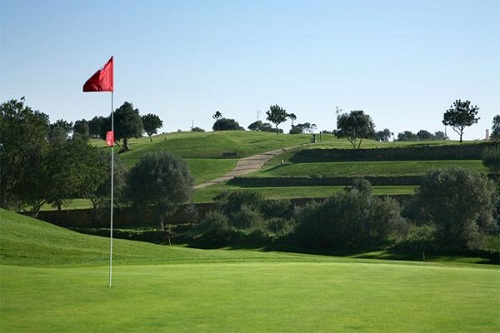 With a choice of five golf courses available, meticulous attention to detail and years of expertise, the Pestana Golf Resort caters for every individual golfing whim. From complete beginners to championship professionals, Pestana Golf Resort is committed to guaranteeing your golf in Algarve holiday is everything you dream about.
Boavista Golf Resort
Designed by the celebrated British-based golf architect, Howard Swan, Boavista's 18 hole championship course is one of the Algarve's most established and leading golf resorts. With remarkable views of the Atlantic, first-rate facilities, a golf shop and professional and friendly staff, Boavista Golf Resort truly provides for one of the most sensational Algarve golf holidays.
Click here for some of our excellent Algarve rental properties.