10 Jan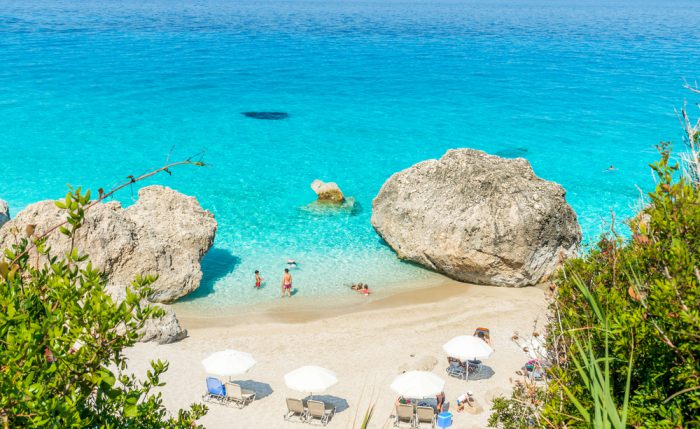 Lefkada is well-known for its golden periphery of soft sandy beaches, lapped by azure water and backed by a verdant mountainous landscape. In fact, the beaches on this stunning Greek island are considered amongst the most beautiful of the Mediterranean.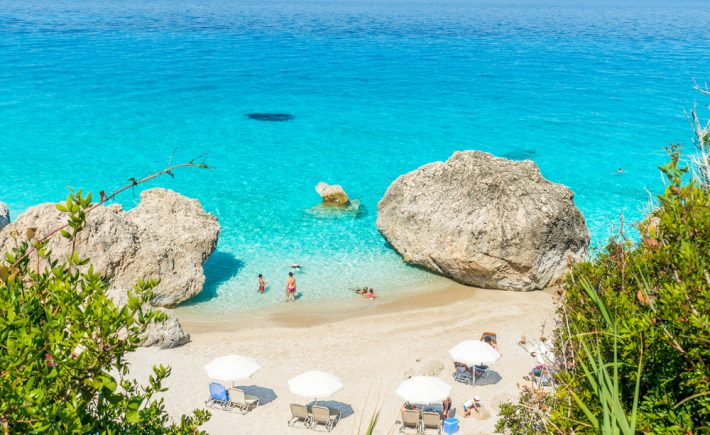 If you are thinking about making Lefkada your destination for a family holiday, take a look at the following great things to do with children on this picturesque Greek island.
A day on the beach
Kids and beaches go hand in hand and on Lefkada you are literally spoilt for choice about which beach to head to for family fun at the seaside.
Being the most famous beach of the island, Porto Katsiki, 45 kilometres to the south west of Lefkada Town, would make an excellent choice. This popular pebbly beach is backed by impressive white cliff faces, which contrast dramatically to the cobalt water that licks the pebbles.
Porto Katsiki is a family friendly beach with good facilities, including bars, cafes and parking. This idyllic beach can also be reached by taxi boat from Nidri and Vassiliki villages.
Visit Nidri Waterfalls
Children, young and old, will be fascinated by Nidri Waterfalls. Located on the eastern coast of Lefkada, these dramatically plunging waterfalls are justifiably one of the most popular tourist attractions on the island.
Water plunges from the island's mountainous terrain into a breathtakingly beautiful gorge surrounded by white rocks. The walk to the waterfalls is an experience in itself, along trails that take you through a forest of fragrant-smelling pine trees.
Swimming is permitted in this crystal-clear gorge, much to the delight of the kids!
Castle of Agia Mavra
The Castle of Agia Mavra makes for an historically-enlightening trip out for all the family. The castle was built in the 1300s and, over the following centuries, has undergone extensive renovation. There is also an impressive church at this site, which hosts numerous cultural events throughout the year.
For an inspiring and invigorating family holiday to remember, head to the beautiful island of Lefkada, home to some of the finest beaches on the Mediterranean.