23 Aug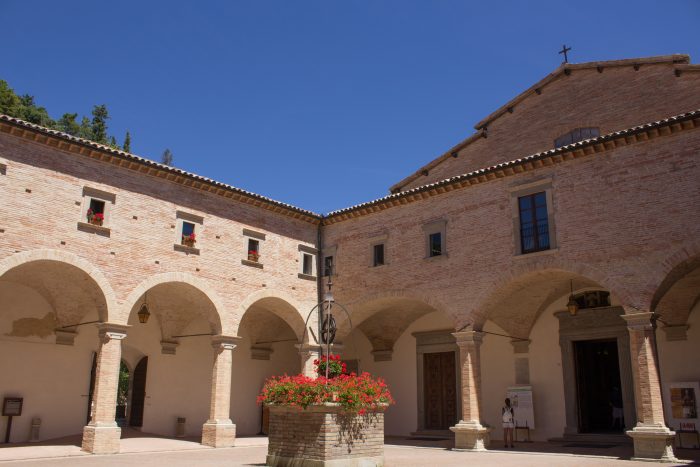 Umbria is doused in towns, cities and villages that were built in ancient times and cling to a colourful past. And none more so than the medieval town of Gubbio, tucked on a hillside in the far north-eastern corner of Umbria.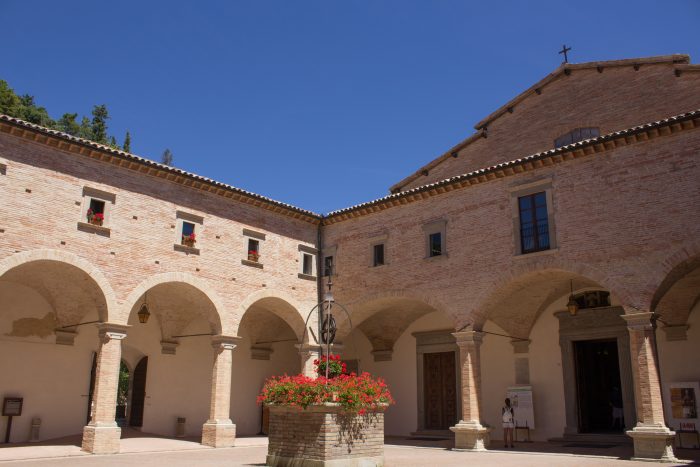 From the scenic and panoramic main square known as the Piazza Grande, to the ancient St. Ubaldo's Tower House, fondly labelled as the 'City of Fools,' Gubbio is awash with fascinating sites.
One of the most striking landmarks of Gubbio is the Basilica Sant'Ubaldo, the Roman Catholic Church that sits abreast Mount Ingino, on the outskirts of the town.
The church is the resting place of the body of 12th century Bishop Ubaldo Baldassini, the patron saint of Gubbio. A bronze urn inside the church contains the ashes of Gubbio's much-loved Saint.
The church was built during the early 1500s. Though much of the ornate decoration that adorned the basilica from the Baroque era was destroyed during the bombing in WWII. Following the war, the church's interior was rebuilt.
A wealth of artwork adds to the unique beauty of the Basilica Sant'Ubaldo, including stained glassed windows by Mossmeyer, 'Madonna the Child' by Salvio Salvini, 'St Augustine Consigns the Rules of His Order' by Avanzino Nucci and 'Visitation' by Pietro Paolo Tamburini, amongst other pieces of fascinating ancients pieces of art.
This captivating basilica is also famed for being the finishing destination of the famous 'Corsa dei Ceri', an ancient celebration that takes place every year of May 15. This popular local event involves the town's inhabitant getting together with music, dance, laughter, drink, food and merriment to celebrate Sant'Ubaldo.